NAGARJUNASAGAR (NAGARJUNAKONDA)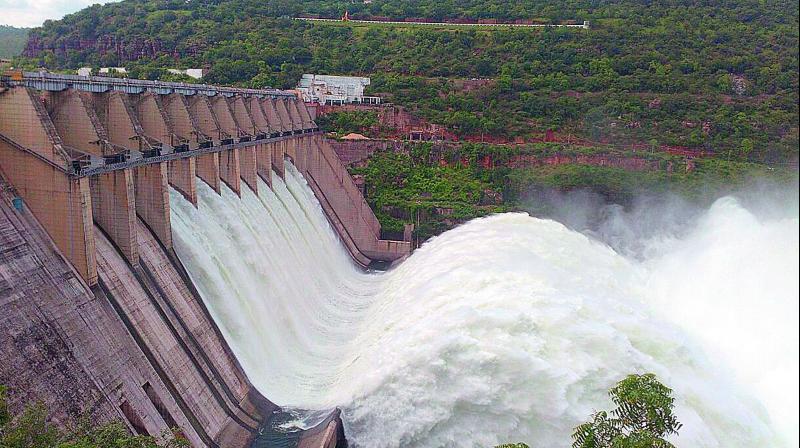 ABOUT NAGARJUNASAGAR (NAGARJUNAKONDA):
Important historical and archaeological site is set amidst one of the most picturesque surroundings

The region is endowed with a rich and vibrant past.
MODE OF COMMUNICATION:
Airport: Rajiv Gandhi International Airport, Shamshabad (HYD), 160 kms away from Nagarjunasagar city.
Rail: Macherla Railway Station, Macherla, 22 kms away from Nagarjunasagar city.
Road: Well connected by road.
SIGHTSEEING AT A GLANCE
| | |
| --- | --- |
| HOLY CENTRE | Nagarjunakonda Srisailam |
| MUSEUM & AUDITORIUM | Nagarjunakonda |
| WILD LIFE | Srisailam Sanctuary (Project Tiger) |
| WATERFALL | Ethipothala Falls |
| OTHERS | Nagarjunasagar Dam Anupu |
| FAIRS & FESTIVALS | Lumbini Festival |
| SHOPPING | Ambethker Centre |
For more information visit www.telanganatourism.gov.in
ATTRACTIONS OF NAGARJUNASAGAR (NAGARJUNAKONDA)
Nagarjunasagar Dam:
Highest and largest masonry dam in the world.

Built over the mighty Krishna River and is indeed a marvel of civil engineering.

Named after Buddhist sage Acharya Nagarjuna, the revered Buddhist monk and founder of Mahayana Buddhism.

Reservoir of the dam covers an area of about 380 sq. kms.

One of the largest man-made lakes in the world.
Nagarjunakonda:
One of the largest and most important Buddhist centres in South India.

Unique museum built in the form of an ancient Buddhist vihara is perched atop a hill on the right side of the Nagarjunasagar canal.

Preserves priceless archaeological relics and findings recovered from the valley area submerged under the waters of the reservoir.

Nagarjuna Island can be reached by motor launch which departs from small village of Vijayapuri on the banks of Nagarjunasagar.
ATTRACTIONS AROUND NAGARJUNASAGAR (NAGARJUNAKONDA)
Anupu:
About 4 kms away from Dam site.

Relics of Buddhist University and stadium excavated at Nagarjunasagar have been reconstructed at Anupu.

Stadium is noted for its excellent acoustics and is a worth visiting site.
Ethipothala Falls:
Spectacular falls are 6 kms from Macherla and 11 kms from Nagrjunasagar near Thallapalle village.

Chandravanka stream merges here with the Krishna River, plunging from a height of 21 metres amidst picturesque surroundings.
Srisailam:
Major Hindu pilgrim centre is located on the banks of Swarnamukhi, amidst the scenic Rishabhagiri hills.

Magnificent Malikarjuna Swamy temple atop the hill enshrines one of the twelve jyotirlingas existing in the country.

Another important shrine is the fortified temple of Sri Parvata, which is regarded as one of the eighteen leading Shaktipeeths in the country.
Srisailam Sanctuary (Project Tiger):
About 130 kms away from Hyderabad city.

Covers an area of 3568 sq. kms and is the largest 'Tiger Reserve' in the country.

Sanctuary is endowed with rich flora and fauna.

Important tourist attraction of Srisailam – Nagarjunasagar area lies within the sanctuary area.