HAVELOCK ISLAND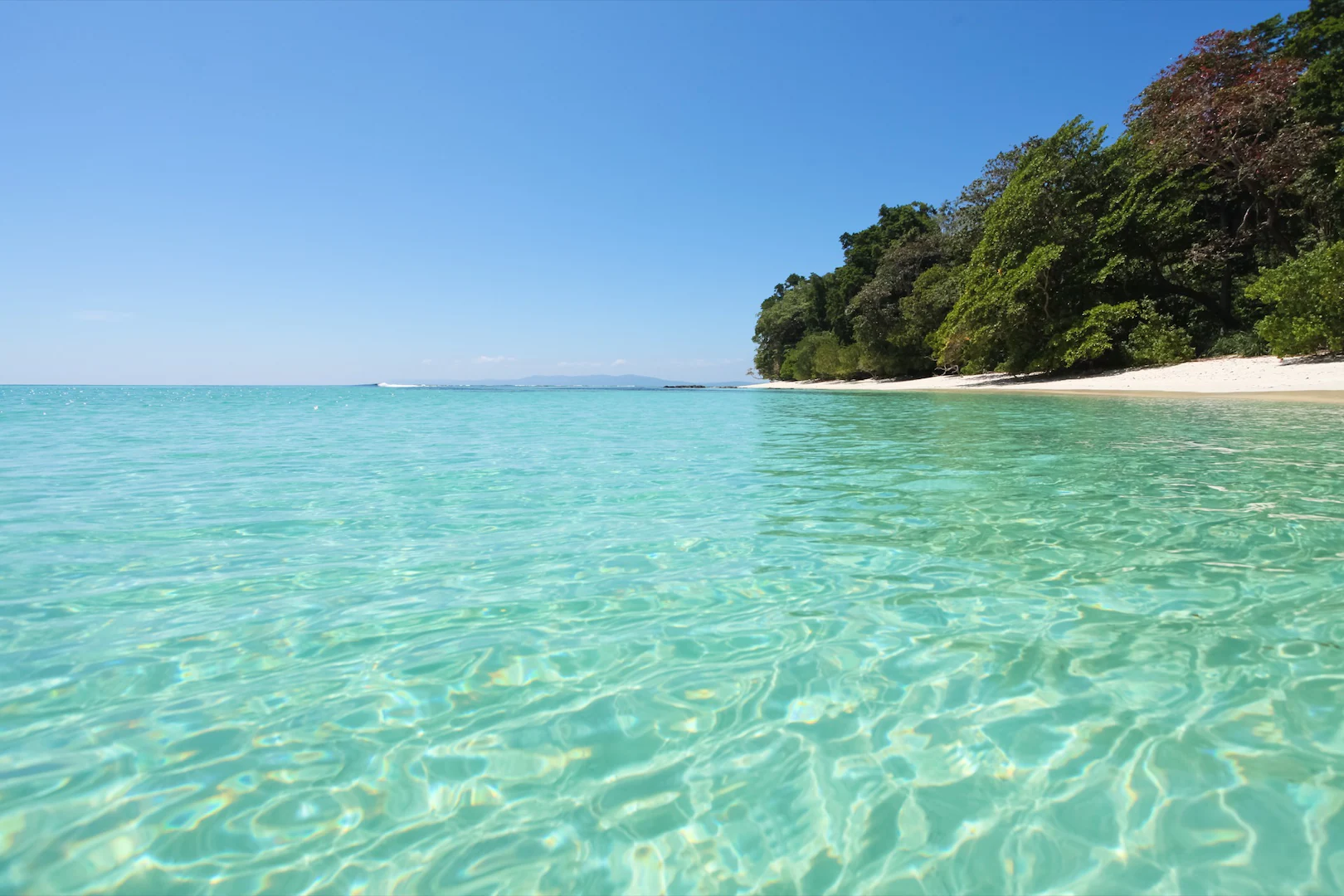 Havelock(Swaraj) has well known for being a wonderland for travelers for its private beaches, and for its dense and serene mangroves; swim among exotic corals ,indulge in Scuba Diving or explore the long Jungle Treks.

Havelock islands is Radhanagar beach, one of the most popular beaches in India and situated around a distance of 12 kilometers from the Havelock islands.

The beach is specially popular among couples. Elephant rides can also be enjoyed. Havelock Island (New Official Name: Swaraj Dweep), the most popular island among tourists, is located about 70 km north of the capital city, Port Blair. Swaraj Dweep (Havelock Island) has white sandy beaches, blue waters, and much more.

Thanks to the pristine beaches and crystal clear waters, Havelock is the most visited island in the Andamans.

Has the best infrastructure for Scuba Diving to ensure everyone gets the best experience.

A relaxing atmosphere with a relaxed vibe is what the island has to offer. Cafes, Resorts (both bamboo huts and luxury hotels), and Dive Centers line the beaches.

A wide range of activities like Snorkeling, Diving, Water Sports, Game Fishing, Jungle Trekking, and Kayaking is available here.

Around 1.5 -2 hours away from Port Blair (by boat).
SIGHTSEEING AT A GLANCE:
| | |
| --- | --- |
| BEACHES | Radhanagar Beach Neil's Cove Elephant Beach Kalapathar Beach Govind Nagar Beach Vijay Nagar Beach |
For more information visit https://www.andamantourism.gov.in/
ATTRACTIONS OF HAVELOCK ISLANDS
Radhanagar Beach
Rated as the 'Best Beach in Asia' by Times Magazine in 2004, Radhanagar Beach or Beach 7 is a slice of heaven where calmness meets serenity.

The beach is a precious gem in Havelock and the combination of verdant hues, shimmering turquoise water and powdery white sand makes the landscape beautiful.

Radhanagar Beach is the best beach in Havelock Island where you can swim in the sparkling water and experience bountiful nature at its enchanting best.

This beach is dotted with palm trees and the ideal spot for photography.
Neil's Cove
Neil's Cove is an extended part of Radhanagar Beach.

Walk northwest for around 10 minutes and you will end up in a gorgeous lagoon straight out of the postcard.

The shallow and calm water of the lagoon is perfect for snorkelling.

The area is also packed with diverse flora contrasting the shimmering water of the sea.

Neil's Cove is frequented by saltwater crocodiles.

It is strictly prohibited to visit the attraction after sunset.
Elephant Beach
Elephant Beach is one of the most thrilling places to visit in Havelock. This region boasts of spectacular coral reefs and rejuvenates tourists with its irresistible charm.

There are two ways to reach Elephant Beach. You can board a speed boat ride and the ride takes around 25 minutes.

Another way to reach the beach is through a 30 minutes jungle trek. However, this route is not advisable during the monsoon months.

Elephant Beach is the hub for water sports and gives visitors a closer look at the thriving underwater life. For thrill-seekers, there are several things to do in Havelock Island (Elephant Beach). From scuba diving to snorkelling, sea walking and glass-bottom boat rides and many more.

There are small stalls scattered across the beach that sells snacks and refreshments.
Kalapathar Beach
Kalapathar Beach is an incredible place to visit in Havelock. Named after the black rocks that adorn the seashore,

Kalapathar Beach is the ideal spot to enjoy mesmerizing sunrise and it is also known as Sunrise Beach.

The road leading to the beach is lined with trees and paddy fields that soothe the sore eyes. Here you can experience nature at its purest form and find peace in the serene environment.

Kalapathar Beach is not a touristy affair and it makes a great spot for honeymoon couples where they can express love to one another.

Sit by the beach and feast your eyes at the dark jagged rocks that make up this region. You can also use your photography skills and capture stunning pictures.
Govind Nagar Beach
Govind Nagar Beach or (Beach 1 and Beach 2) is another non-touristy area in Havelock dotted with popular beach resorts. There are several accommodation options on its bank and you might end up spending most of your time on this beach.

Govind Nagar Beach is an amalgamation of rocky patches, mangroves and dazzling blue sea swathed in silvery-white sand.

The reef located at Beach 2 is popularly called Nemo Beach. As this beach is not usually thronged by tourists and there are not much water movements, the coral views are exceptionally beautiful.
Vijay Nagar Beach
Vijay Nagar Beach is a long stretch of coastline flanked with rocky formations. It is commonly known as Beach number 5 and offer the ideal spot for tourists seeking comfort amidst nature. Beach number 1 which is the arrival port extends to Beach number 5 and continues to Kalapathar Beach and beyond.

The beaches are in one straight line but are divided to make navigation easier. Vijay Nagar Beach is lined with luxury resorts as well as plenty of small cafes and dive centres and it is the ideal place to stay in Havelock by the beach.