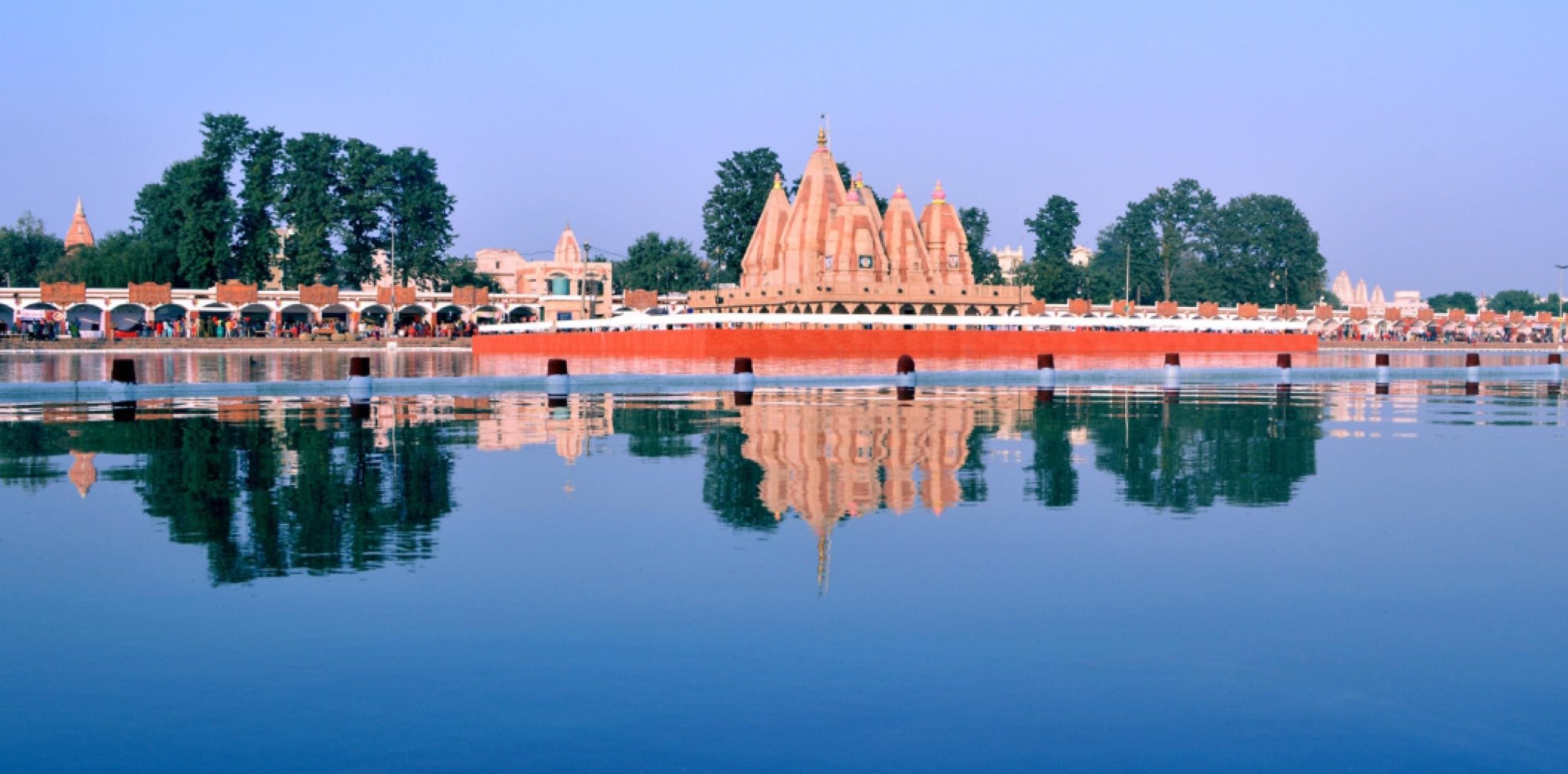 Holiday Package
Day 1 : Arrival at Panipat then transfer to Kurukshetra (approx 71 kms/ 1.5 hrs)
Arrival at Panipat, explore historical town of Panipat. At this place, three historical battles were fought. Babur and Lodi (21 Apr. 1526), Hemu and Akbar (5 Nov. 1556), Marathas and Afghans (14 Jan. 1761). There is a famous mosque in memory of victory of First Panipat Battle, Baberi masjid or Kabuli masjid. Afterwards, transfer to Kurukshetra and check-in at the hotel. Afterwards, visit ghats of Brahma Sarovar. Overnight stay at the hotel..
Day 2 : Local temples of Kurukshetra
After breakfast, transfer to Pehowa to visit famous temple. On return, visit Jyotisar, birthplace of ' Bhagwad Geeta', revered as most sacred book of Hindus. Epic battle of Mahabharata was fought here. There are many remains of that period. In the evening, visit tomb of famous saint Sheikh Chili, which was built in the memory of the Sufi master of Prince Dara Shikoh. The attraction is a stunning illustration of Persian architecture with beautiful floral designs. The complex has Sheikh Chilli's and his wife's tomb, a mosque made of red sandstone, madrasa, beautifully maintained lawns and an Archaeological Museum. Afterwards, visit Gurudwara Chhevin Patshahi. Back to the hotel. Overnight stay at the hotel.
Day 3 : Local temples of Kurukshetra
After breakfast, visit:
Sri Krishna Museum and Planetarium, lies near the Brahma Sarovar and provides a glimpse of the history and archaeology of the region.Museum has beautiful sculptures of Lord Krishna.
Sthaneshwar Mahadev Temple. It is said that the Pandavas obtained the blessings of Lord Shiva in Sthaneshwar Mahadev Temple. The tank in the premises of the temple is believed to possess healing properties and has also healed Banasura's leprosy.
Lakshmi Narayan temple is an 18th century shrine dedicated to Lord Narayan and Goddess Lakshmi built during the reign of the Chola Dynasty. The temple has great religious significance. It is believed that devotees wouldn't have to go on the Char Dham pilgrimage if they visit this temple and complete seven circumambulations around the shrine.
Bhishma Kund is associated with the famous legend of Mahabharata. It is where Bhishma Pitamah was laid on a bed of arrows made by Arjun for him to watch the battle. When he was thirsty and he requested for water, Arjun shot an arrow in the ground letting out a water spring to the quench Bhishma's thirst.
Panch Mukhi Hanuman, a statue of Lord Hanuman featuring him with five faces.
Raja Harsh ka Tila, is an archaeologically important site in the region. Excavations have revealed an ancient settlement expanding about 1 square kilometre. Research has revealed that the settlements belong to over six cultural periods ranging from 1st Century to 19th Century AD including Gupta, Kushana, Vardhamana, Post Gupta and Mughal periods.
Chini Masjid & Pathar Masjid, two outstanding monuments.
Back to the hotel. Overnight stay at the hotel.
Day 4 : Kurukshetra - Karnal
After breakfast, check out from hotel and transfer to Karnal. Visit famous Karna Lake. Afterwards, take the departure.