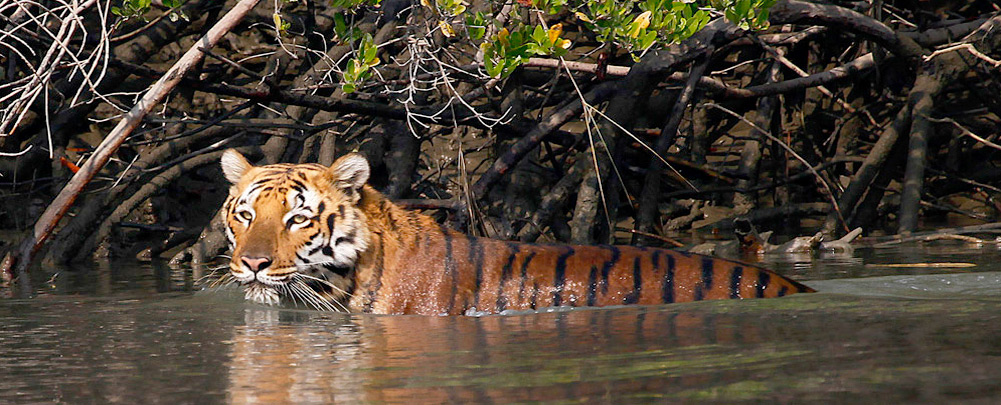 Holiday Package
Day 1 : Arrive Kolkatta
On arrival at Kolkata , check in to the hotel. And relax. Then visit to :
Oldest Catholic Church in Calcutta, this is the largest cathedral church one can visit in Kolkata. The most amazing attraction of this church is the beautiful architectural design which attracts many eyes and raised many eyebrows of the visitors.
Howrah bridge, is a cantilever bridge. It is one of a kind and is also the sixth largest bridge in the whole world and is built over the Hooghly river.
Rest of the day is free at leisure for shopping.
Overnight stay at the hotel in Kolkata.
Day 2: Kolkata to Sunderban
Early in the morning departure from Kolkata & transfer to Sunderban. Visit crocodile projects. Full day excursion inside the forest to search the world famous Royal Bengal tiger & crocodile. Visit Sajnekhali Tiger Project, area for viewing Wildlife, Sajnekhali Museum, Mangrove Interpretation Centre , and Watch Tower, provides one with the opportunity to view wildlife from the top. The most sought after sights by a bird watcher are the seven colourful species of the Kingfisher, White Bellied Sea Eagle, Plovers, Lap-Wings, Curfews, Whimbrel, Sandpipers and the occasional Pelican.
Back to the hotel. Overnight stay at the hotel.
Day 3: Sundarban
After breakfast, visit to :
Dobanki Forest Reserve & various islands & creeks. A thrilling boat cruise inside creeks and dense forest through numerous rivers while visiting.
Dobanki Watch Tower where the canopy walk inside the forest sends chills down your body
Back to the hotel. Overnight stay at the hotel in Sundarbans.
Day 4 ; Sundarban & Transfer to Kolkata
After breakfast, checkout from the hotel and take the departure