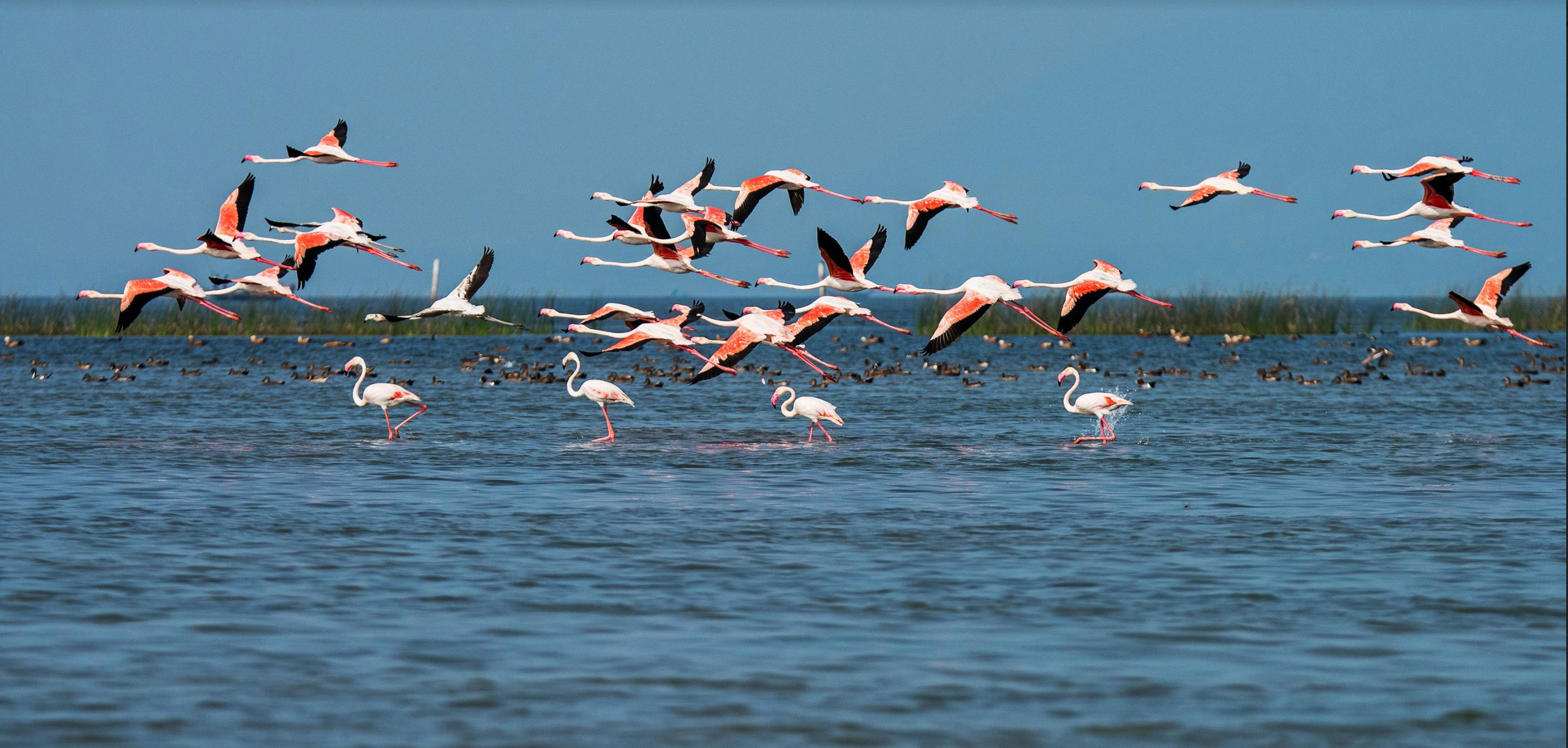 Holiday Package
Day 1: Arrival at Puri
Arrival at Puri, check-in at hotel and relax. Later visit to Jagannath Temple, which is an important Hindu temple dedicated to Jagannath, a form of Sri Krishna. Back to the hotel. Overnight stay at the hotel in Puri.
Day 2: Puri – Chilika (approx 71 kms/ 1.5 hrs)
After breakfast transfer to Chilka. On arrival visit:
Satapara, enjoy watching Irrawaddy Dolphins and the Hrada- Sagar Sangam, the point where the lake meets the sea. Enjoy the entire day at Chilika Lake, India's biggest inland lake. Later, transfer back to Puri. Overnight stay at the hotel.
Day 3: Puri – Konark (approx 39 kms/ 1 hr)
After breakfast, visit to Konark. On arrival in Konark, visit to :
Konark Sun temple, where god Surya showers blessings on its devotees and is famous for its unique architecture
Chandra Vaga Sea Beach, is famous for catching beautiful sunrise and sunset over here
Later, return back to Puri. Rest of the day is free for leisure. Overnight stay at the hotel.
Day 4: Puri – Bhubaneshwar (approx 61kms/ 1.5 hrs)
After breakfast checkout from hotel and transfer to Bhubaneswar, en-route visit the following places.
Pipili Village is known for its handicraft. The items available are Garden Umbrellas, Wallets, Wall Hanging, lampshades, Pouches & Bags.
Dhauli Peace Pagoda is one of the most important Buddhist pilgrimage in India. It is the place where Emperor Ashoka after the great Kalinga war renounced the war and embraced Buddhism.
Raja Rani Temple is dedicated to Lord Brahma. The temple is called as Raja Rani due to the use of particular type of sandstone in the construction of the structure bearing the name as Raja rani.
Khandagiri & Udayagiri Cave dating back to 3rd Century BC are famous for the Sculptures depicting the Social life of the people of that age.
On arrival at Bhubaneswar, check-in at hotel. Overnight stay at hotel.
Day 5: Bhubaneshwar Sightseeing
After breakfast , visit to:
Parsurameshwar Temple, is considered the best preserved specimen of an early Odia Hindu temple
Mukteshwar Temple, is the Hindu temple that is dedicated Lord Shiva.
Lingaraj Temple, is a Hindu temple dedicated to Shiva and is one of the oldest temples in Bhubaneswar.
Return to the hotel. Overnight stay at hotel in Bhubneshwar.
Day 6: Bhubaneshwar – Lalitagiri – Ratnagiri (approx 100kms)
After breakfast. visit :
Ratnagiri Museum consists of four galleries with a long stepped corridor displaying art objects and antiquities, mainly related to Buddhism, ranging from 5th to 13th century AD.
Udayagiri in district Jajpur of odisha, is famous for the largest Buddhist complexes. The Buddhist Monastic Complexes consists of the Monastery, Stupa and other structural and material remains.
Lalitgiri is one of the earliest monasteries and the hills were occupied by buddhist from 1 century AD, is located in Jajpur in Orissa. There are four monasteries in the hill.
Return to the hotel. Overnight stay at hotel in Bhubneshwar.
Day 7: Departure From Bhubaneshwar
After breakfast, take the departure.