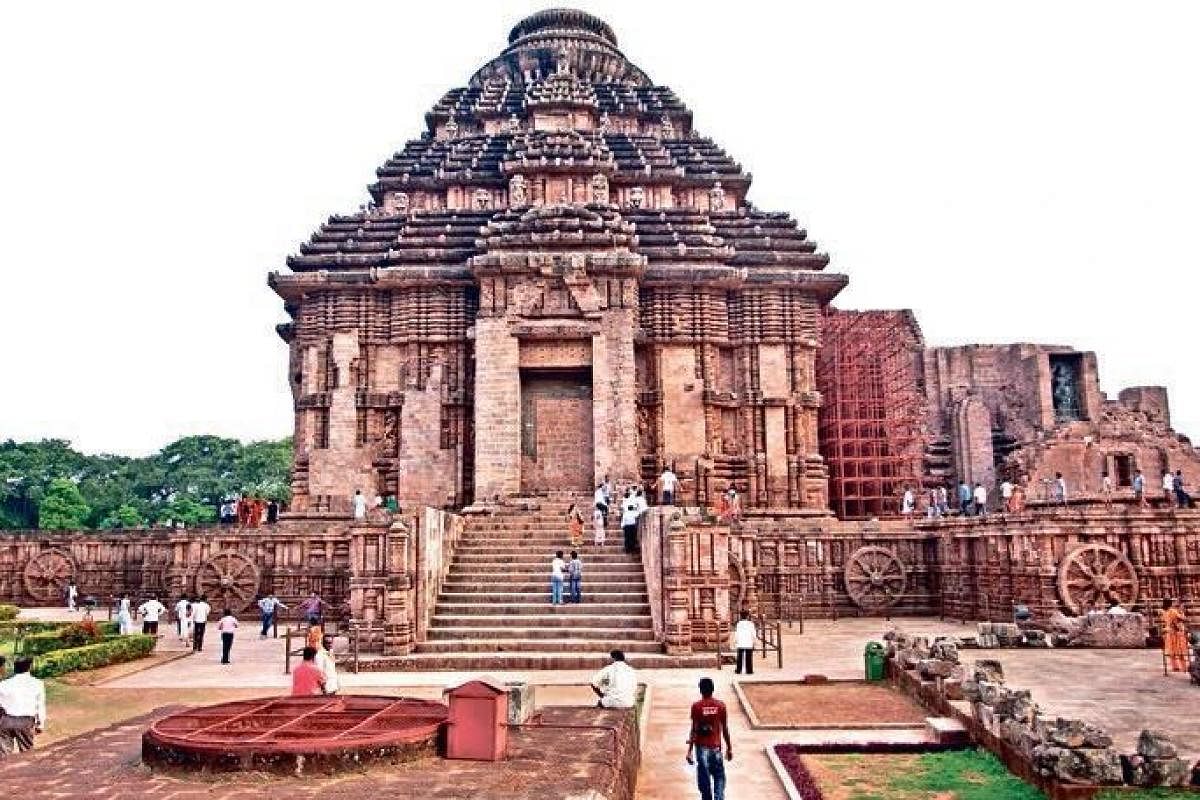 Holiday Package
Day 01: Bhubaneswar
Arrival at Bhubaneswar. Check-in at Hotel and relax. In afternoon, visit :
Parsurameshwar Temple, is considered the best preserved specimen of an early Odia Hindu temple
Mukteshwar Temple, is the Hindu temple that is dedicated Lord Shiva.
Raja Rani Temple is dedicated to Lord Brahma. The temple is called as Raja Rani due to the use of particular type of sandstone in the construction of the structure bearing the name as Raja rani.
Lingaraj Temple, is a Hindu temple dedicated to Shiva and is one of the oldest temples in Bhubaneswar.
Back to the hotel. Overnight Stay at Bhubaneswar.
Day 02: Bhubaneswar – Puri (approx 63 kms/ 1.5 hrs)
After breakfast, transfer to Puri, enroute visit:
Dhauli Peace Pagoda is one of the most important Buddhist pilgrimage in India. It is the place where Emperor Ashoka after the great Kalinga war renounced the war and embraced Buddhism.
The Caves of Udaigiri and Khandagiri dating back to 3rd Century BC is famous for the Sculptures depicting the Social life of the people of that age.
Pipli Artisan village is known for its handicraft. The items available are Garden Umbrellas, Wallets, Wall Hanging, lampshades, Pouches & Bags.
After arrival at Puri, check in to the hotel. Evening free for shopping and beach visit.
Overnight stay at the hotel in Puri.
Day 03: Puri - Konark (approx 39 kms/ 1 hr)
After breakfast, visit to:
Jagannath Temple - one of the major pilgrimage centers of India
Konark Sun Temple. It attracts around one lakh devotees every day from all around the world.
Chandrabhaga beach, is famous for catching beautiful sunrise and sunset over here
Return back to Puri. Overnight stay at the hotel in Puri.
Day 04: Puri - Chilika Lake (approx 71 kms/ 1.5 hrs)
After breakfast, visit to:
Chilika Lake. On arrival enjoy boating at the lake to spot the wild Asiatic Irrawaddy Dolphins at the mouth of the Bay of Bengal and Chilika Lake.
Way back to Puri visit :
Alarnath Temple,

is a temple of Vishnu and is believed to have been built by the rulers of Alwar, Rajasthan

Raghurjpur Patachitra Village, Return back to Puri. Overnight stay at Puri. known for its Pattachitra art. The art form is used to decorate none other the Lord of the Universe- Lord Jagannath and his siblings.
Return back to hotel. Overnight stay at the hotel.
Day 05: Departure from Bhubaneswar
After breakfast check out from hotel and take the departure.