Explore Hyderabad
04 Nights/ 05 Days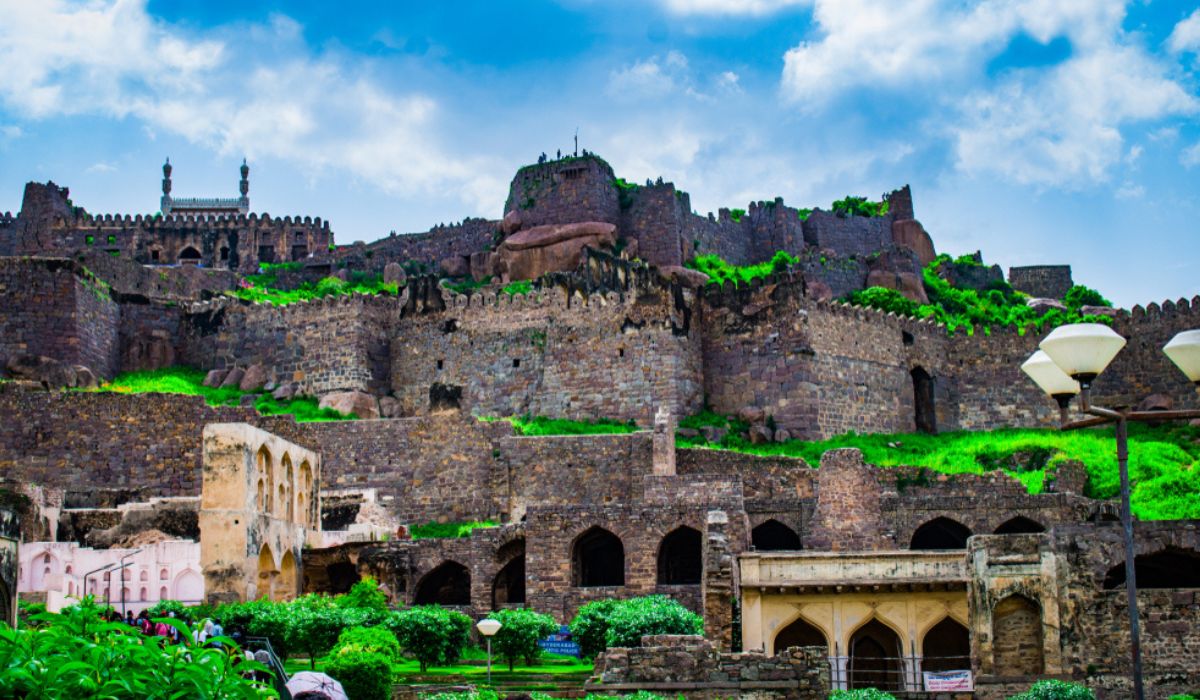 Holiday Package
Day 1 : Arrival at Hyderabad
Arrival at Hyderabad, check in to the hotel. Rest of the day at Leisure. Overnight stay at the hotel.
Day 2 : Old City Tour
After breakfast, visit:
Charminar, also referred as the 'Arc de Triomphe of the East', Charminar is adorned with four towers in each corner. The minarets on each side, is of 48.7 m height, each with four storeys. Chaminar has a small mosque as well on the top floor.
Mecca Masjid, is one of the largest Mosques in the world. With almost 8000 mason involved, it took close to 80 years for its construction to be completed.
Chowmahalla Palace, built by Qutub Shahi Kings, this fort presents an impressive structure, with eight gates and 87 bastions.
Qutab Shahi Tomb, consist of the tombs of 7 Qutub Shahi rulers, these are known to be one of the oldest heritage sites of Hyderabad. Presenting a combination of Persian and Indian architecture, these tombs were built by the Qutub Shahis. Later in 19th century, these were renovated by Salar Jung III, Mir Yousuf Ali Khan.
Golconda Fort, is a massive fortress whose ruins stand proudly even today displaying the glory of its rich past and some untold sagas of the city's history. It is reputed for being the area where once, the mighty Koh-I-Noor diamond was stored. In the evening, Golconda Fort comes to life with the light and sound show. Enjoy the same in the evening.
Back to the hotel. Overnight stay at the hotel.
Day 3: Explore Hyderabad
After breakfast, visit:
Ramoji Film City, is one of the largest film studios in the world and has the capacity to house almost 50 film units within a given point of time.It is also listed in Guinness Book of World Records as well. It has various sets like London Street, Hollywood sign, Japanese gardens, etc. landscapes, vintage buses and many other features such as Filmi Duniya, Action, Interactive Entertainment, etc. makes the trip memorable.
Sanghi Temple, has 11 ft. tall statue of Lord Lakshminarayana with a magnificent lotus carved around it. It also has separate shrines for deities such as Venkateswara, 'Padmavati' and 'Andal' as well. The complex also houses a separate temple of Lord Bhudda.
Back to the hotel. Overnight stay at the hotel.
Day 4: New City Tour
After breakfast, visit:
Lumbini Park, has been named after birthplace of Lord Buddha. The giant clock designed with varied kinds of captivating flowering plants, which you see at the entrance is one of the prime attractions of the park. The musical fountain and the laser show here mustn't be missed.
NTR Garden, Spread over an area of 36 acres, was developed in the memory of late Shri N T Rama Rao. Not just lush green landscape, this park also has a wide range of recreational choices for visitors such as boating, machan tree, etc.
Snow World, the first ever snow themed park in India. Apart from playing with the snow, which is made up of mineral water, you can also try sports such as ice skating, ice boarding, snow slides with bumping-car and toboggan rides.
Nehru Zoo Park, has about 1,500 species of birds, animals and reptiles
Back to the hotel. Overnight stay at the hotel.
Day 5: Departure
After breakfast, check out from the hotel and take the departure