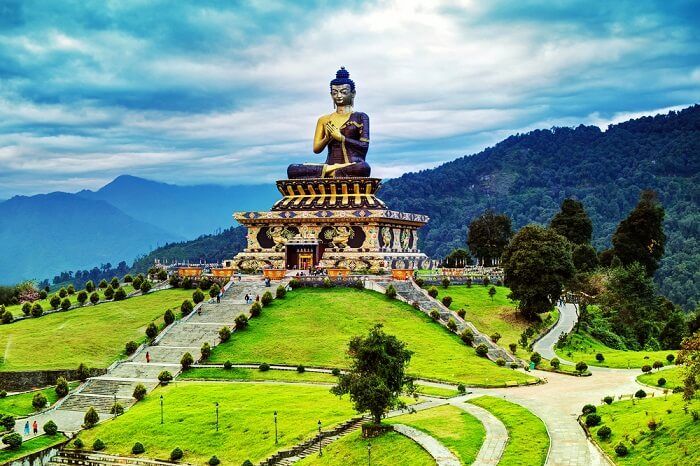 Holiday Package
Day 1 : Arrival Imphal
Upon arrival at Imphal, then proceed for Khwairamband Bazar also known as Ema Keithel which is one of the popular markets in Imphal and is operated by women. One can indulged in buying the exquisite handicrafts and handlooms that reflects the art and culture of Manipur. Once done with exploring and shopping, back to the hotel. Overnight stay at the hotel.
Day 2: Tour To Imphal
After breakfast, leave for a full day sightseeing tour to Imphal. Visit :
Kangla Fort, The archaeological site in the ruins will let you discover the stories related to success and war.
Manipur State Museum, explore a wide collection of Manipuri culture, wildlife and lifestyle. With this, one will even come across plenty of other things including ancient smoking pipes, archaeological discoveries, tribal ornaments, gold-plated human mask and more.
Manipur Zoological Garden, bring close to wild and nature at the same time. One will get the opportunity to spot approx 400 beautiful animal species with some popular ones Python, Hoolock Gibbon, Leopard Cat, Slow Loris, Himalayan Bear, and Flying Squirrel.
Khonghampat Orchidarium, an amazing place for the nature lovers and one can witness around 120 varieties of orchids.
Back to the hotel. Overnight stay at the hotel.
Day 3: Imphal To Bishnupur (approx 29 kms)
After having breakfast, transfer to Bishnupur. On arrival, visit Vishnu Temple which is one of the oldest brick temples in Manipur. Visiting the temple one will come across the magnificent architecture of the temple which is a fusion of the architectural styles of both Hindus and Chinese.
Back to the hotel. Overnight stay at the hotel.
Day 4: Tour To Loktak Lake
After breakfast head to the famous Loktak Lake which is the largest freshwater lake in Northeast India. On arrival, one will witness the beautiful lake which is popular as the only Floating Lake in the World. Tourist get indulged in a boat ride which helps in creating an unforgettable experience. Also, to get a wildlife experience, head to the Keibul Lamjao National Park witness the endangered Sangai which is the state animal of Manipur, Eastern Site Stork, Hooded Crane, the Black Eagle, Bamboo Partridge, Shaheen Falcon and Green Peafowl and more.
Back to the hotel. Overnight stay at the hotel.
Day 5: Departure
After breakfast, check-out from hotel and take the departure.