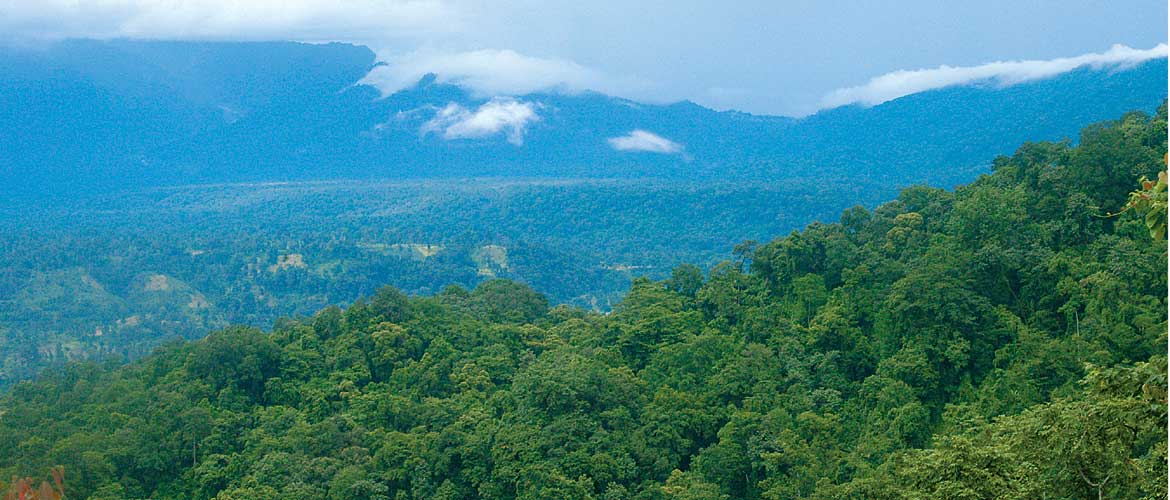 Holiday Package
Day 1 : Arrival at Namdapha National Park
Arrival at Namdapha National Park famous for its tall and dense evergreen rainforests cover vast areas of the lowlands. The park has a rich diversity of both flora and fauna it's a home of four big Cat namely Tiger, Leopard, and Clouded Leopard and snow Leopard. The park consists of about 453 species of bird such as Hornbills, wren-babblers, laughing thrushes, parrotbills shrike babblers and scimitar babblers. Endangered species include the Rufous-necked Hornbill, Green Cochoa, Purple Cochoa, Beautiful Nuthatch, Ward's Trogon, Ruddy Kingfisher, Blue-eared Kingfisher, eagle, Eurasian, Pied Falconet, White-winged Wood Duck, Himalayan Wood-owl, Rufous-throated Hill-partridge etc.
Check in at the hotel. Overnight stay at the hotel.
Day 2: Deban - Haldibadi - Deban
Early morning, visit for birding at Deban - on the banks of the river Nao – Dihing. Later visit the river & trek up to Haldibari (3 km walk one way). Bird such as Snowy-throated Babblers and Pale-headed Woodpecker are often sighted. The path is also excellent for sighting White-cheeked Hill Partridge and Blue-naped Pitta, as well as several hornbill species, diurnal squirrels and primates. Later trek back to Deban. Overnight stay at the hotel.
Day 3: Deban - Hornbill - Deban
In morning trek to Hornbill for birding (07 Km Walk). Both Hornbill and Haldibari camp is situated at the center of tall evergreen forest. These regions are always good for sighting of both different species of birds and animals. One can sight White-throated Brown Hornbill and the Great Hornbill. Besides hornbills, White-tailed Flycatchers are common, Streaked Wren-babblers, Large Scimitar Babblers and Pied Falconets are also seen. Afternoon trek back to Deban.
Overnight stay at the hotel.
Day 4: Departure
After breakfast check out from hotel and take the departure.