A Vacation is something that everyone looks onwards to. The idea of spending quality time with your loved ones is something that everyone dreams of. However, what's more important is the kind of experience you have during the trip. When you are visiting a new city, you may be excited to explore the city and the tourist's attractions. However, one of the concerns that may hit you is the safety of the city. How safe is the city? Do you need to take extra precautions? If you're in a certain city and need to get somewhere but don't know where to find transportation, you're at the right place as there are people who specialize in this particular niche. For every individual out there looking for reliable transportation services, whether they have urgent business or leisure needs, there's always a taxi service they can rely on to provide them with door-to-door pick up from anywhere within the city.
Let us know about the cab services available so that you can feel confident in your transportation. There are a number of cabs at your service, but do you know who you can rely on? As we hear about many unpleasant taxi related incidents, it's good to do a proper research in order to find only the best taxi service for you and your environment.it is good to do a good research on finding Aegiscabs for your business travel, local travel, outstations and also for your family vacation.
During the summer season we feel like go somewhere in the north India, so aegiscabs provides packages for sightseeing's in Himachal, Uttarakhand , Kashmir …..Etc.
Sightseeing itinerary:-
Kullu – Manali Tour  3 Nights/ 4 Days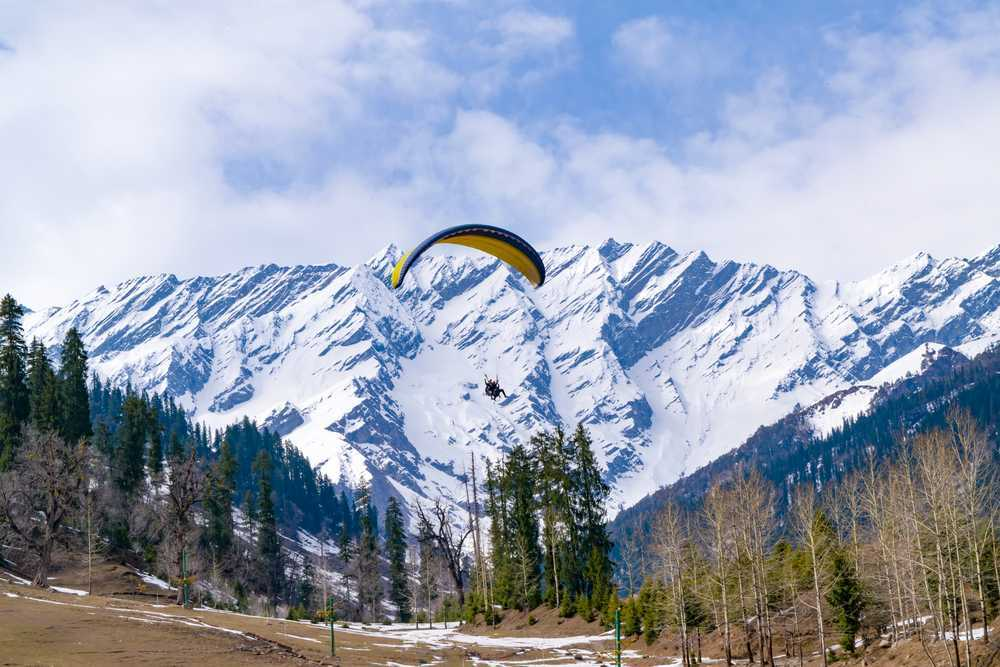 DAY 1: Manali Arrival
On arrival Manali late in the evening Check-In to the Hotel, Dinner & overnight stay in the hotel.
DAY 2: Manali City Tour
After breakfast, let's go on a daytrip to visit local sightseeing's like Hidimba Devi Temple, Vashisth Temple and Club House in Manali.
Hidimba Devi TempleHidimba Devi Temple: The Hidimba temple is a Hindu shrine located in Himachal Pradesh, India. It is situated at the top of Manali, an important tourist town in the state. The temple is dedicated to Goddess Hidimba (the saviour form Mahabharata's epic) and her seven sisters    
Vashishth Temple, Elaborate Hindu temple made out of wood, featuring sacred hot spring baths.
Club House, Perfect escape for kids and adults both this place is situated in old manali region and 1.5 km from Manu temple. This place offers various indoor and outdoor activities but honestly every activity.
Monasteries, the Gadhan The choking Gompa and the Himalayan Nyingamapa Gompa.
Evening is free to visit Mall Road and nearby place in Manali. After that, return to the accommodations at the hotel.
DAY 3: Manali (Solang Valley)
In the Morning after breakfast, proceeds to Solang Valley It is also known as the 'Snow Valley,' which is famous for various winter adventure activities like skiing, parachuting, paragliding, trekking, and mountaineering.
Evening is free to visit Mall Road and nearby place in Manali. After that, return to the accommodations at the hotel.
Day 4: Manali – Kullu & Manikaran 41 km/ 1 hrs (approx.)
In the Morning after Breakfast, proceeds to:
Kullu valley, this valley is known for its temples, beauty and its exalted hills covered with Pine and Deodar Forest and sprawling Apple Orchards.
Bias river Bias river, enhances the enchanting nature of Kullu Manali by flinging its waters like blue quicksilver down with great force to land on solid ground.
Manikaran, is famous for its hot springs. Manikaran, home to a sacred hot springs, is considered by both Hindus and Sikhs as being very special.
Return back to the hotel & Overnight stay.
Shimla Tour 3 NIGHTS /4 DAYS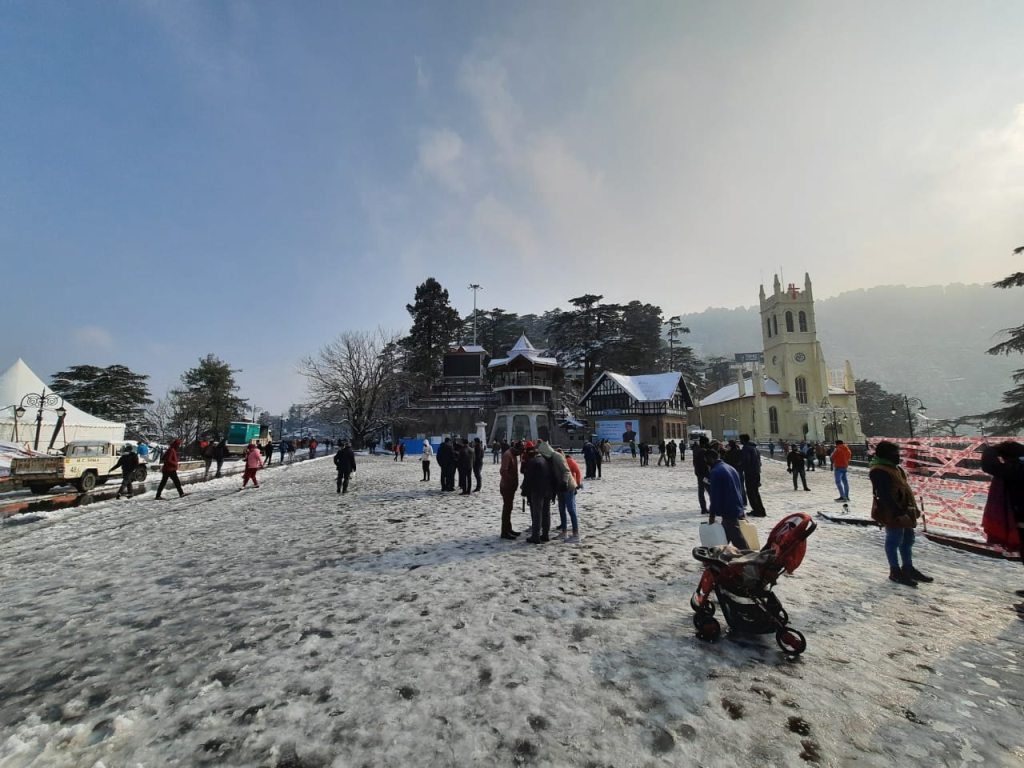 Day 01: Arrival at Shimla
After checking-in to our hotel, which is surrounded by mountains and greenery, we'll head up to a nearby hill station that overlooks Naldhera golf course–one of the finest and most renowned golf courses in India India and a popular tourist attraction.
Return to the accommodations at the hotel.
Day 02- Shimla- Kufri – Chail (14kms/ 40 mins, 31kms/1.5 hrs)
After Breakfast, visit to:
Kufri, Kufri, a famous town frequented by tourists for its Himalayan national park. Visitors can enjoy the view of endless clear blue skies and distant peaks from Kufri. One can visit the Nag Devta temple in the region as well.
Chail, It is a beautiful hill station that is free from the massive crowds of Shimla and consequently allows the travellers to relish the charm and the beauty of the place.
Return to the accommodations at the hotel.
Day 03-Shimla Local Sightseeing
After breakfast, continue proceed for Shimla city tour
Sankat Mochan Temple, Temple, located in the Kalka-Shimla highway of Himachal Pradesh, India, is an architectural feat that attracts tourists each day. Here, people choose to take part in prayers and rituals with friends as a means to find relief and peace amidst the hustle and bustle of everyday life.
kaali baari temple, boasting an excellent hill top location, with a panoramic view of the mountain ranges and lush-green forests, offers a divine atmosphere to the devotees of Shyamala Mata.
The Mall Road, • The Mall Road; this ambient space will provide you and your friends with a fun-filled and relaxing evening. Sip on your favourite beverage whilst observing the surrounding nature from our outdoor seating location.
The Ridge, The Ridge is the first choice for many people visiting Shimla. Here you'll find fantastic shopping as well as many bars, clubs and restaurants to enjoy. This place is known as the centre of town and it's a great place to get a snapshot of your time in Shimla – with spectacular views of the mountains behind it.
Christ church, • this is one of the oldest churches in North India and was built by the British in 1857 to serve the large Anglican British community in the area. The magnificent building, located on top of a hill, is still used for worship services but can also provide visitors with an unforgettable panoramic view of Shimla as well.
Jakhoo temple. Jakhoo Temple is nestled at the top of Jakhoo Hill, located in Shimla and surrounded by alpine trees. The temple at Jakhoo Hill has beautifully painted walls which make this a calming place to visit, particularly during sunset. Evening is at leisure, Overnight stay at Shimla
Day 04-ShimlaS
After breakfast check-out from hotel and take the departure.
If you are planning a trip or corporate work to Himachal pradesh and would like some accommodation nearby, you can consider Continent Turquoise Hotel and Hotel Hometel as your best option. It is a perfect place to stay if you are in Chandigarh.
Our other website venue.events will take care of your every need. The way we see it, you deserve the best! So when you host an event with us, we work hard to make sure that you have all the ingredients to build an unforgettable experience for your guests. When you hold corporate or social event, or plan a party, you want it to succeed. So why not leave all the the things up to us? We'll make sure that your guests will appreciate every aspect of the experience right down to the fine details that are impossible for even the most observant guest to know.