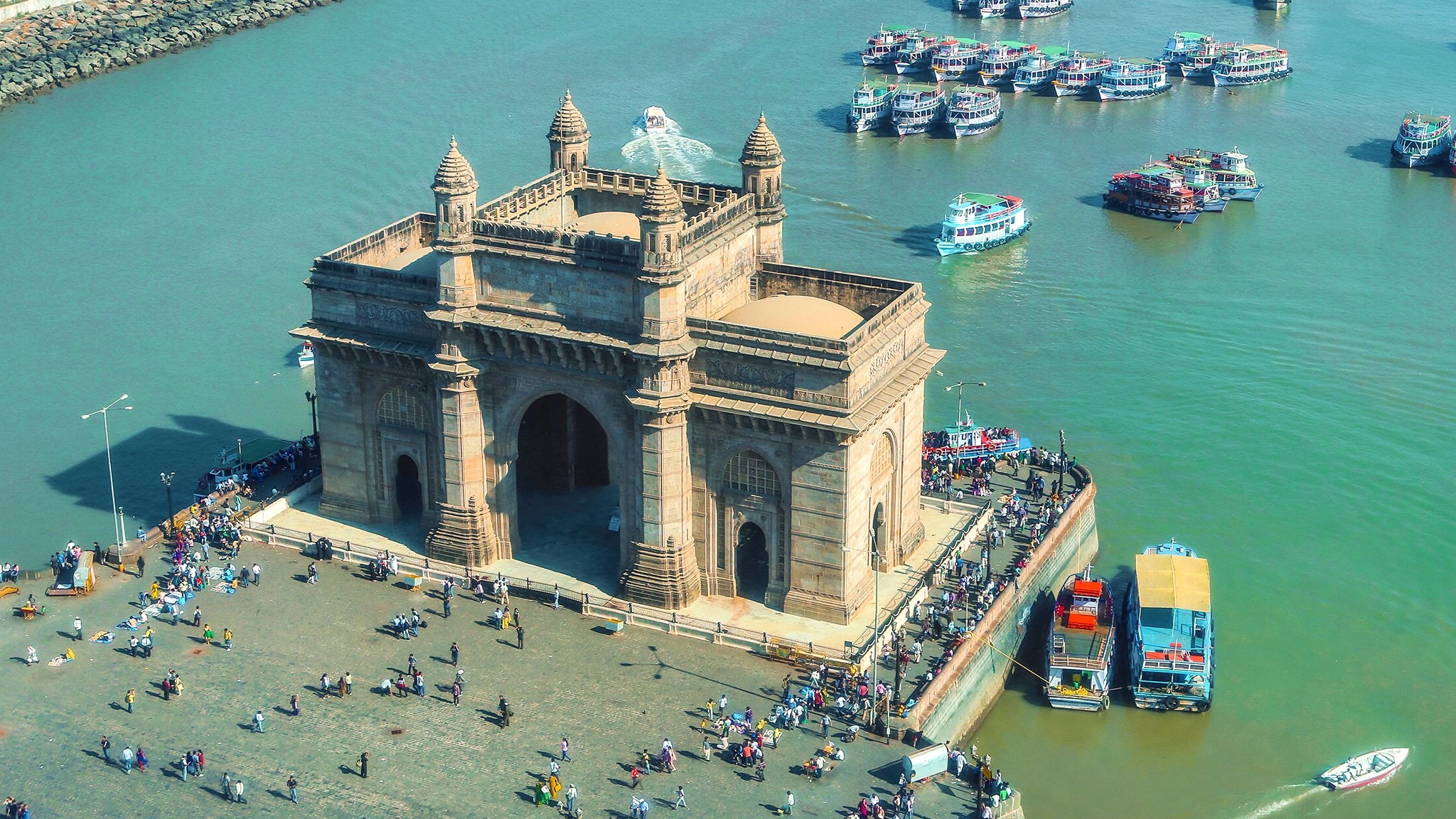 Maharashtra, Whenever you hear this word, your mind runs down the 'bajirao-mastani' lane and you see women doing lavani. Maharashtra is the land of the Brave and the Bold, and ofcourse, the home of BOLLYWOOD. Apart from the "sapno ki nagri" cliche, Maharashtra has quite some interesting things to showcase that are either less talked about or not mentioned at all. The place is filled with people all the time, Pune, Satara, Ratnagiri, Ahmadnagar, there are so many things in all of these provinces and Marathi is the soul of their language. Marathas weren't just great warriors or politicians like Shivaji Raje Or Ahilya bai, they had poets like Annabhau Sathe and Arun Kolatkar, Actors and directors like Ashutosh Gowarikar and Madhuri Dixit.
What makes a Maratha grow worried is that this newer generation is losing grip on such a rich cultural heritage. Ganpatipule derived its name from "Ganapati " or the Lord of "Ganas" (army) and 'Pule' which means sand dune. In those days, this village was sparsely populated. Mostly people stayed around the northern part of the village since western part of the village was a slope. The tutelary deity Lord Mangal Murti preferred to be at a small village adjacent to the western coast of India along the Arabian sea.
Arey Ware Beach, near Nevare village in Maharashtra's Ratnagiri district, is one of the greatest beaches in Ganpatipule if you want to get away from the throng. This is one of the lesser-known Ganpatipule beaches, although it is one of the most beautiful beaches on the Konkan coast, with crystal blue waters and white sands. The place is a marvel to behold and it would be the perfect location for you to host an event at or to organize a corporate event.
Suru's dense plantation creates a magnificent landscape along the 3-kilometer long coastline. If you intend to host a corporate party in Maharastra, then you can have all information on conferencevenue.in and venue.events which provides venues for wedding, birthday party, corporate events. The place's serenity and the amount of activities present there can be used as a recreational act for the employees and if you are looking to plan your wedding there, the aesthetics of the place would win you over. The single traveler in you will be captivated by this beach, which is noted for its spectacular sunset views set against an appealing setting. It's noted for its gentle surf and immaculate sands, making it a popular beach destination.
Traveling options
The nearest railway stations are at Ratnagiri and Bhoke. All the express, passenger trains stop at Ratnagiri, being a city. Bhoke is a small village and only Dadar passenger trains will stop there. Ganapatipule is 32 km from Nivali, a small village on Mumbai Goa Road. From Nivali, one has to turn right for Ganapatipule. The distance from Nivali to Ratnagiri is around 20 km. The distance from Nivali to Hatkhamba is around 4 km. From Hatkhamba one has to take a right turn for Ratnagiri, which is 16 km from here. Sangameshwar is about 25 km from Nivali and 45 km from Chiplun. From Ganapatipule one can approach Ratnagiri directly without coming to Nivali and going through Hatkhamba. The direct road has many more turns and is narrow compared to NH-17. That distance is around 30 km. Mumbai is 375 km away via Mahad, and Pune is 331 km away via Satara. For fast journeys, Ganapatipule is also connected with other cities by state transport buses. Buses are available from major cities like Mumbai, Pune, Sangli, Kolhapur and Solapur to Ratnagiri. From Ratnagiri, private cabs also ply to the town but we provides taxi from every station like railway station , airport and we provide services door to door taxi with Aegiscabs. Aegiscabs provides best taxi services not only in Maharastra we provides also in every state of India