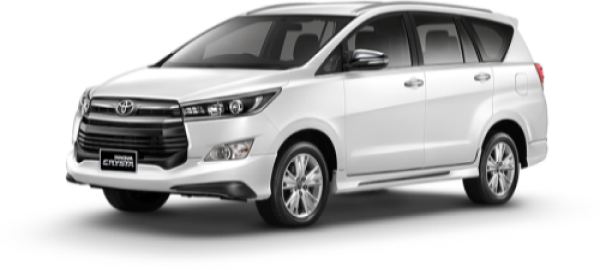 SHILLONG
ABOUT SHILLONG:
Scenic Shillong, the capital of Meghalaya.

Perched at an altitude of 1,496 meters.

One of the finest hill resorts of India.

Shillong lies in the midst of idyllic surroundings.

This 'Scotland of the East' came under the reigns of British, by an agreement in 1863, with Syiem (King) of Mylliem.

In 1874, Shillong become the capital of Assam.

Remained so till the creation of Meghalaya state in 1972.

Dotted with pretty houses surrounded with flowers adding a splash of colour, it is ideal for family holidays.
MODE OF COMMUNICATION:
Airport:

Umroi Airport, Shillong (SHL) 35 kms and Guwahati Airport (GAU) 128 kms from Shillong. Helicopter services also operate between Guwahati and Shillong.

Rail:

Guwahati Railway Station 103 kms from Shillong.

Road:

Well connected with NH 40.
ATTRACTIONS OF SHILLONG
Ward's Lake:

A century old, horse shoe shaped lake set in the heart of the town with an arched bridge over.

It has facilities for boating.

Lake surrounded by a garden of flowers and pine trees.

A walk around the lake quite pleasant.
Cathedral Catholic Church:

Shillong is studded with numerous churches remaining the colonial heritage of the town.

The most beautiful of them is the Cathedral of Mary Help of Christian.
Capt

. Williamson Sangma State Museum:

It lies within the premises of the State Central library.

A fine collection of artefacts of Meghalaya and other North Eastern States.
Don Bosco Centre for Indigenous Cultures:

A museum with a research and publication center three-in-one Institution.

Preserving the rich cultural heritage of North-East India.

Under one roof a unique fusion of the entire sister states.
Chrysalis the Gallery:

Situated on the 2nd floor of Salonsar Mansion at Police Bazaar.

Display paintings, sculpture, photography and handicrafts.
Shillong Golf Course:

Situated in the centre of the city, set at an altitude of 5,200 feet.

Golf course was set up in 1898.

Excellent 18 hole course finds mention in International Directories of Golf Courses of repute.
Spread Eagle Falls:

Located at Shillong Cantonment and 6 kms from Shillong city centre.

Looks like an eagle with wings spread hence Spread Eagle Falls.

Sprightliness is turned into arrogance in the months of rain.
Sweet Falls:

8 kms from Shillong city centre and near to Happy Valley.

Drops vertically over a distance exceeding 200 feet.
Elephant Falls:

12 kms from Shillong city centre.

Unique part of Elephant Falls, which is a two-tier waterfall, set in the dingles of the rocks.

A small wooden bridge facilitates access to these falls.
Shillong Peak:

1,965 meters altitude and 10 kms from Shillong city centre.

The highest peak in the State.

Affords fine view of Shillong and its surroundings.

There is also a sanctum dedicated to U Shulong at the summit.
Mawphlang Sacred Forest:

24 kms from Shillong.

The sacred forest –grove preserved here since time immemorial is ''Nature's Own Museum''.

The trees within the grove are laden with epiphytic orchids, ferns etc.

Must visit site for nature lovers and botanists.
Nongkhnum

Island:

Located 109 kms from Shillong.

5 sq. kms. biggest river island in Meghalaya and the 2nd biggest river island in Asia.

A wooden bridge over the Weinia Fall to enter the island.
Jakrem Hot Spring:

Located on the Shillong-Mawkyrwat Road 64 kms from Shillong.

Famous for hot water springs which is believed curative medicinal properties.

Also idle for picnic spot.
Mawlynnong

Village:

90 kms from Shillong near Indo-Bangla border.

Surrounding environment clean is an age old tradition.

Picturesque village offers many interesting sights such as the living root bridge and another strange natural phenomenon of a boulder balancing on another rock.
Lady Hydari Park:

Located in the heart of the city with an abundance of plants and flowers.

It is noted for its nurseries and horticultural wealth.

There is also a mini zoo cum deer park.

Crinoline falls nearby cascade through its jungle path.

At the foot of the falls is a well maintained swimming pool.
Mattilang Park:

Amusement park located in upper Shillong.

On the hillock overlooking that Elephant Falls.
Located 15 kms from Shillong.
Its aviary, orchid-house and superbly maintained lawns.
Umiam or Barapani Lake & Water Sports Complex:

15 kms from Shillong, Lum Nehru Park adjacent to the resort has an Orchidarium.

It has been development upon the huge reservoir of the Umiam Hydro Electric Project.

Facilities for boating are provided here.

There is also a floating restaurant.
Kharsati Park:

Located 40 kms from Shillong.

Preservation and conservation of the flora and fauna of the area.
Thrills Fun Park:

Located 25 kms from Shillong on Shillong-Guwahati road.

A place for picnic, fun and recreation for kid's youth and elderly people.
Night Life:

Dance and Music by some local band and DJ

Best places for a good drink and entertainment.
Iewduh (Bara Bazar):

Oldest and largest traditional markets and trade centre in the whole of northeast India.

Most important market of Meghalaya and is mainly run by women.

Providing an insight into the State's tribal culture.
Khyndailad (Police Bazar):

Modern market has hotels, restaurants and shops cater to every need.

Shopping outlets are Handicrafts and Handlooms, Assam Emporium, Purbashree Emporium, Khadi Gram Udyog.