KOLLAM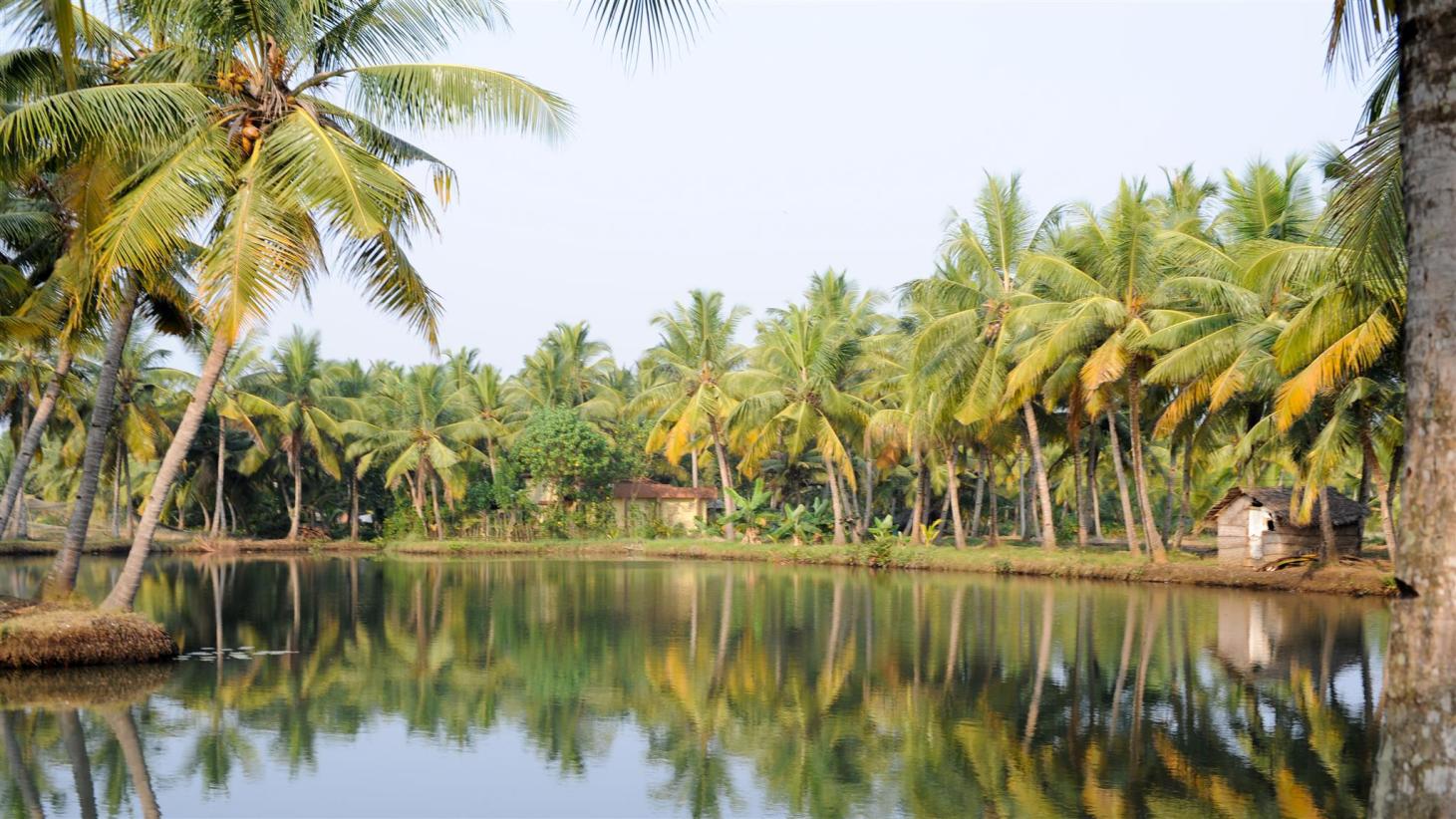 ABOUT KOLLAM:
One of the oldest sea ports on the Malabar Coast was a flourishing centre of trade of commerce.

It had trade links with the Arab China, Greek, Roman and later on with Portuguese Ditch and British.

Early travellers mentioned it as the largest port in the world and its market as one of the finest in India.

Historic town is still an important centre for cashew trading and processing industry.

Over thirty per cent of Kollam is covered by Ashtamudi Lake, making it the southern gateway to the magnificent backwaters of Kerala.
MODE OF COMMUNICATION:
Airport: Trivandrum International Airport, Thiruvananthapuram (TRV), 71 kms away from Kollam town.
Rail: Kollam Railway Station, Kollam, 39 kms away from Kollam town.
Road: Well connected by road.
Ferry Service: Ferry station lies near central bus stand.
SIGHTSEEING AT A GLANCE:
| | |
| --- | --- |
| FORT & MONUMENTS | Thangasseri |
| HOLY CENTRE | Thangasseri |
| BEACHS | Kochupilamodu Beach Thirumullavaram Beach |
| BACKWATERS | Kollam Backwaters |
| LAKES | Ashtamudi Lake |
| OTHERS | Picnic Village |
| FAIRS & FESTIVALS | Crafts Festival |
For more information visit https://kollam.nic.in/en/about-district/
ATTRACTIONS OF KOLLAM
Ashtamudi Lake:
Scenic lake amidst red cliffs and swaying palms stretches northwards from Kollam town.

Huge lake is named 'Ashtamudi' as it braches off into 8 creeks.

Eight hour trip between Kollam and Alappuzha is the longest and most enchanting experience on the backwaters of Kerala.

It also provides extensive facilities for retting coconut husks which makes the district a hub of coir industry.

Chinese fishing nets add to the spectacular scenic beauty of the lake.
Kochupilamodu Beach:
Model Park at the beach is worth a visit.
Crafts Festival:
Annual festival in December/ January features the works of master craftsmen from all over the country.
Thangasseri:
Known for the churches and bungalows built during the colonial era.

44 metre high light house is the special attraction of the town.
Thirumullavaram Beach:
It is yet another attraction of Kollam.
Picnic Village:
Centre of recreational activities is located at Ashramam, along the backwater front.

The tourist complex has a 200 year old Govt. Guest House, Adventure Park, Tourist Boat Club, Chilrden's Traffic Park and Yatri Nivas.
Kollam Backwaters:
Beautiful backwaters are the very essence of Kerala.

A cruise on the lovely backwaters is a must for every visitor coming to this part of the world.

Water crafts travelling at a leisurely pace along narrow shady canals and palm fringed lakes provides a close-up view of rural Kerala.

Most popular backwater tour is from Kollam, situated between Ashtamudi Lake and the Arabian Sea to Alappuzha on the edge of Vembanad Lake.

Traditional kettuvallams or 'boat with knots' earlier used for transport and cargos have been converted into exotic houseboats for leisure trips.

Houseboats have all the comforts of a good hotel and are becoming very popular among tourists.