Hogenakkal – Yercaud
2 Nights/ 3 Days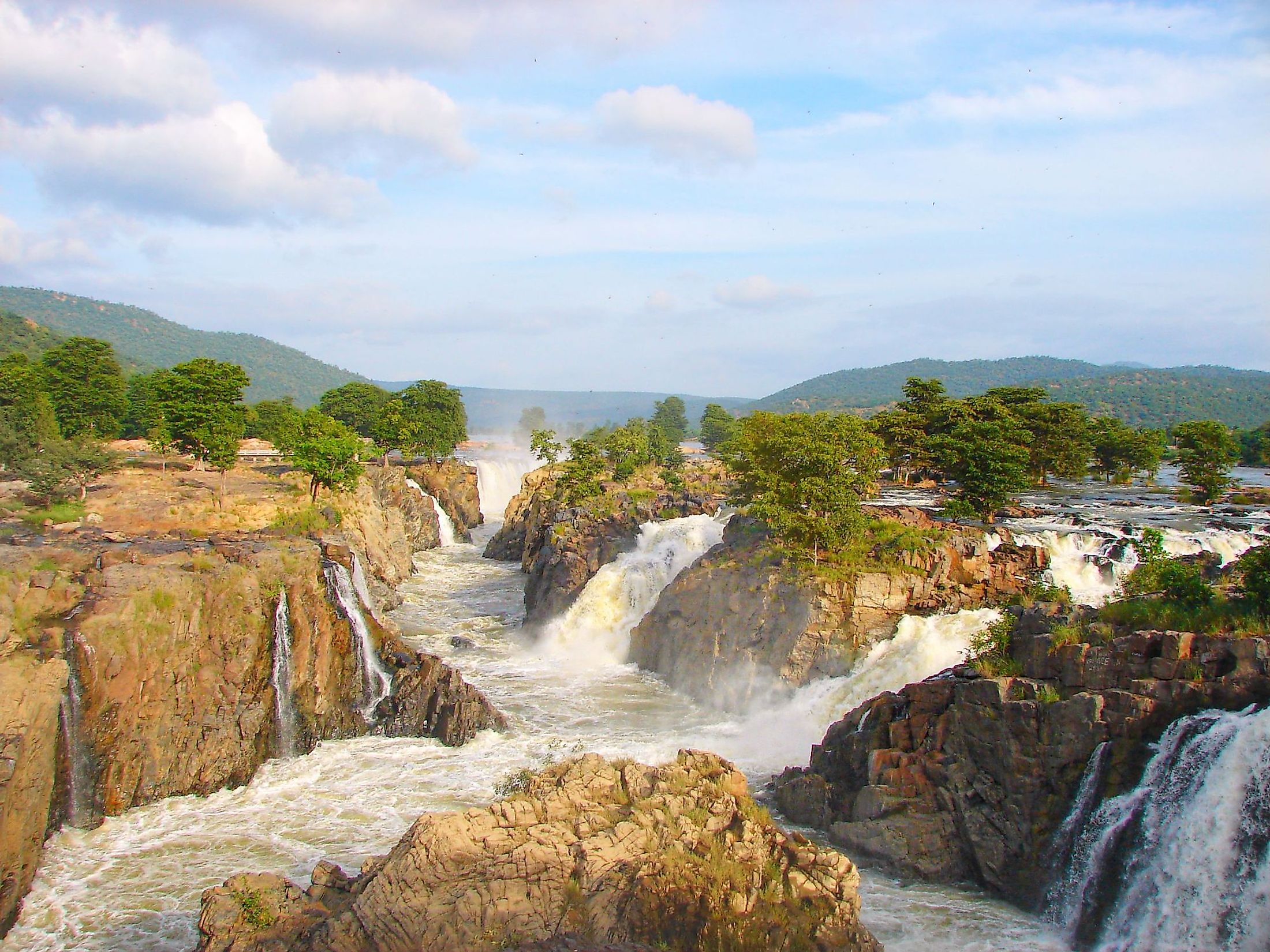 Holiday Package
Day 1 : Arrival at Hogenakkal & Transfer To Yercaud
Arrival at Hogenakkal, and visit to Hogenakkal Waterfalls, known for its beauty and also known as "Niagara falls of India". The water at this falls have miraculous medicinal properties.
Later, transfer to Yercaud. Check in t the hotel and relax.
Rest of the day at leisure. Overnight stay in Hotel at Yercaud.
Day 2 : Yercaud Sightseeing
After beakfast,visit:
Yercaud Lake / Emerald Lake , providing stunning, panoramic views of the hills and lush green lawns of this hill station, this Lake also barges out as one of the most sought after destinations in Yercaud.
Anna Park, offers incredible insight into the natural species of plants and animals around Shevaroys Hills.
Pagoda Point, is located in the eastern part of the Yercaud Hills and is one of the best places to see the natural beauty of Yercaud. One can see the whole town of Salem spread below from this point.
Shevaroy Temple Viewpoint, located at the highest point of this hill station, offers incredible insight into the spiritual development of this region. Servaroyan Temple is dedicated to the Goddess Kaveri. It is a serene, pious and one of the most beautiful places of interest with historical and religious significances.
Kiliyur Falls, an amazing waterfall. One can also enjoy boating in the surrounding lake. The waterfall is a part of the Shervaroyan hill range in the Eastern Ghats. The 250 steps that one has to walk to reach the falls make it a great trip with the surrounding beauty revealing itself.
Return back to hotel. Overnight Stay in Yercaud
Day 3 : Departure
After beakfast, check out from the hotel. And resume Yercaud Sightseeing:
Rose Garden, is famous for an array of colorful roses. One can also view the silk farm which lies nearby where one can see mulberry trees and silk worms grown here.
Lady's Seat, a uniquely shaped cluster of rocks. A short walk from Sterling Yercaud, these rock clusters have been given quaint names such as Lady's Seat, Gent's Seat and Children's Seat. The Lady's Seat is said to be where the local ladies gathered, perhaps with picnic hampers, to chat about good old England. The men, on the other hand, assembled at the Gent's Seat, while the children played, within sight, at the Children's Seat.
Afterwards, proceed towards the departure.