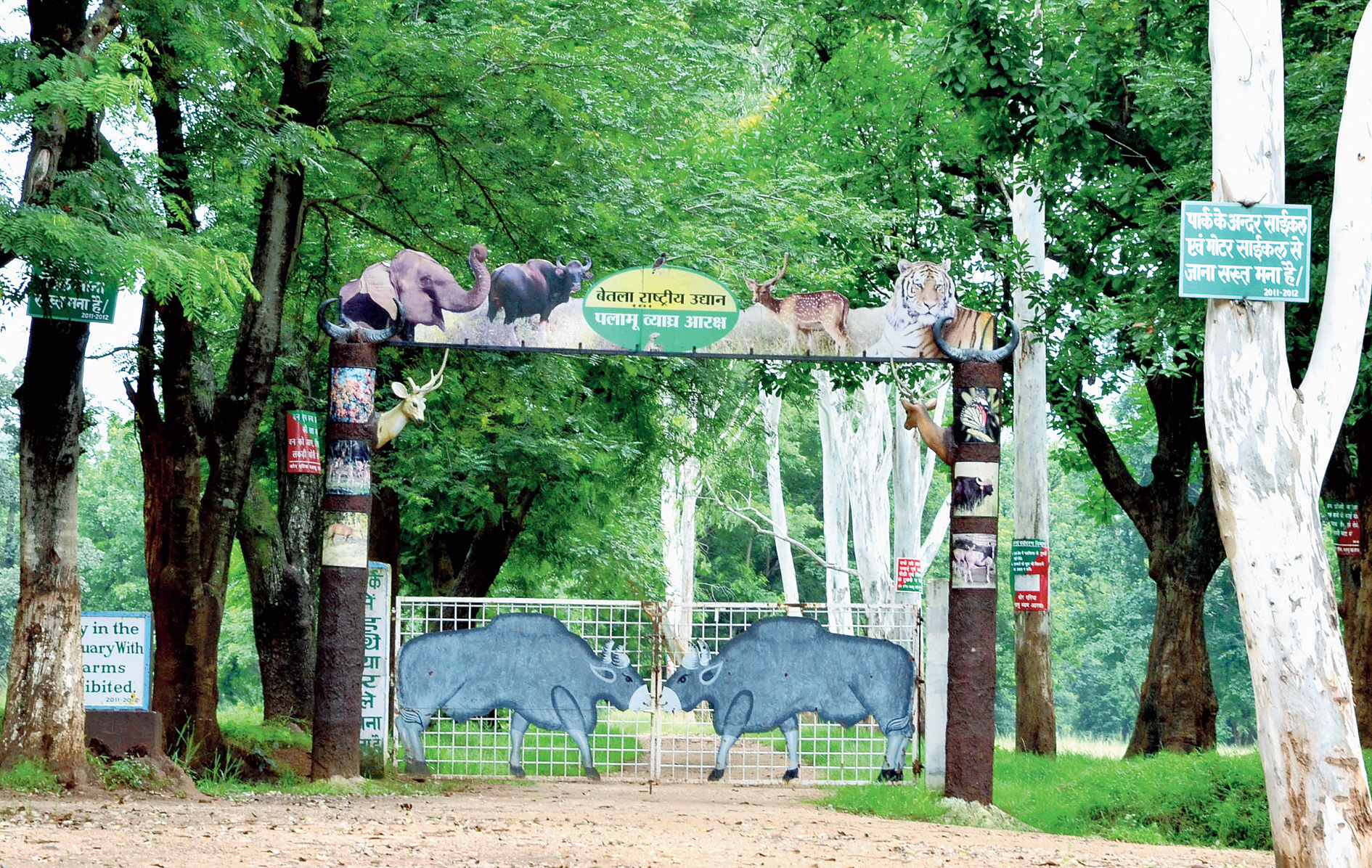 Holiday Package
Day 1 : Ranchi
Arrival at Ranchi. Check in to the hotel. Later visit to Rajrappa Temple,
Rest of the day at leisure. Overnight stay at the hotel.
Day 2 : Ranchi City tour
After breakfast, visit:
Ranchi Zoo,

is one of the most beautiful and progressive zoos in India

. The major breeding species are Himalyan Black Bear, Sloth Bear, Leopard Cat, Royal Bengal Tiger, Jungle Cat, Jackal, Fox, Stripped Hyena, Spotted Deer, Barking Deer, Sambar, Nilgai, Black Buck, Indian Gour, Hippopotamus, Gangetic Gharial, Emu, Ostrich, Indian Peafowl and different species of pheasants.
Rock garden, with waterfalls, sculptures, art and unparalleled scenic beauty, the Rock Garden in Ranchi is the perfect weekend excursion destination.
Tagore Hill, is situated at an altitude of 200 feet in an isolated location where one find spend time in some peace and quiet. It is named after the famous poet, Nobel Laureate Rabindra Nath Tagore.
Kanke Dam, is the perfect romantic getaway for couples, a family picnic or an outing with friends. Gazing at the magical sunset that renders the sky in vivid shades of fire, while gently boating along the dam's placid waters will truly rejuvenate you. Be sure to try some of the delicious local cuisine by the dam.
Back to the hotel. Overnight stay at the hotel.
Day 3 : Netarhat
After breakfast, check out from the hotel. Transfer to Netarhat. Check in to the hotel . Afterwards, visit :
Sunset point, sunset at Magnolia point happens by the Vindhya mountains.
Netarhat Dam, is stuffed with natural beauty.
Upper Ghagri waterfall,

a lush green valley, under a cloudy sky, soft breeze brushing against your face and dancing with your hair locks, in front of you is a heavy stream of water making noise as it falls carelessly on the rocks from the cliff above.
Back to the hotel. Overnight stay at the hotel.
Day 4 : Betla (Wild Life Sanctuary) Forest
After breakfast, transfer to Betla on the way visit :
Mirchaiya Water Falls, is situated within the Betla tiger project reserve area. This is formed on the tributary of the North Koel River. It is composed of black granite lava flows which have deposited in the form of a lava dome over which the stream flows. It is located just 50 m on the left of the Garu-Netarhat road. It is one of the safest waterfalls of Jharkhand.
Lodh water Falls, a dense forest, somewhere inside is the waterfall falling from as high as 32ft, as the water meets the base, it flows like a small river making its way from the middle of the jungle.
On arrival at Betla, visit Betla National Park with Jeep safari.
Back to the hotel. Overnight stay at the hotel.
Day 5 : Betla (Wild Life Sanctuary) Forest
After breakfast, proceed for Elephant Safari. Later, Check out from the hotel and proceed for departure.