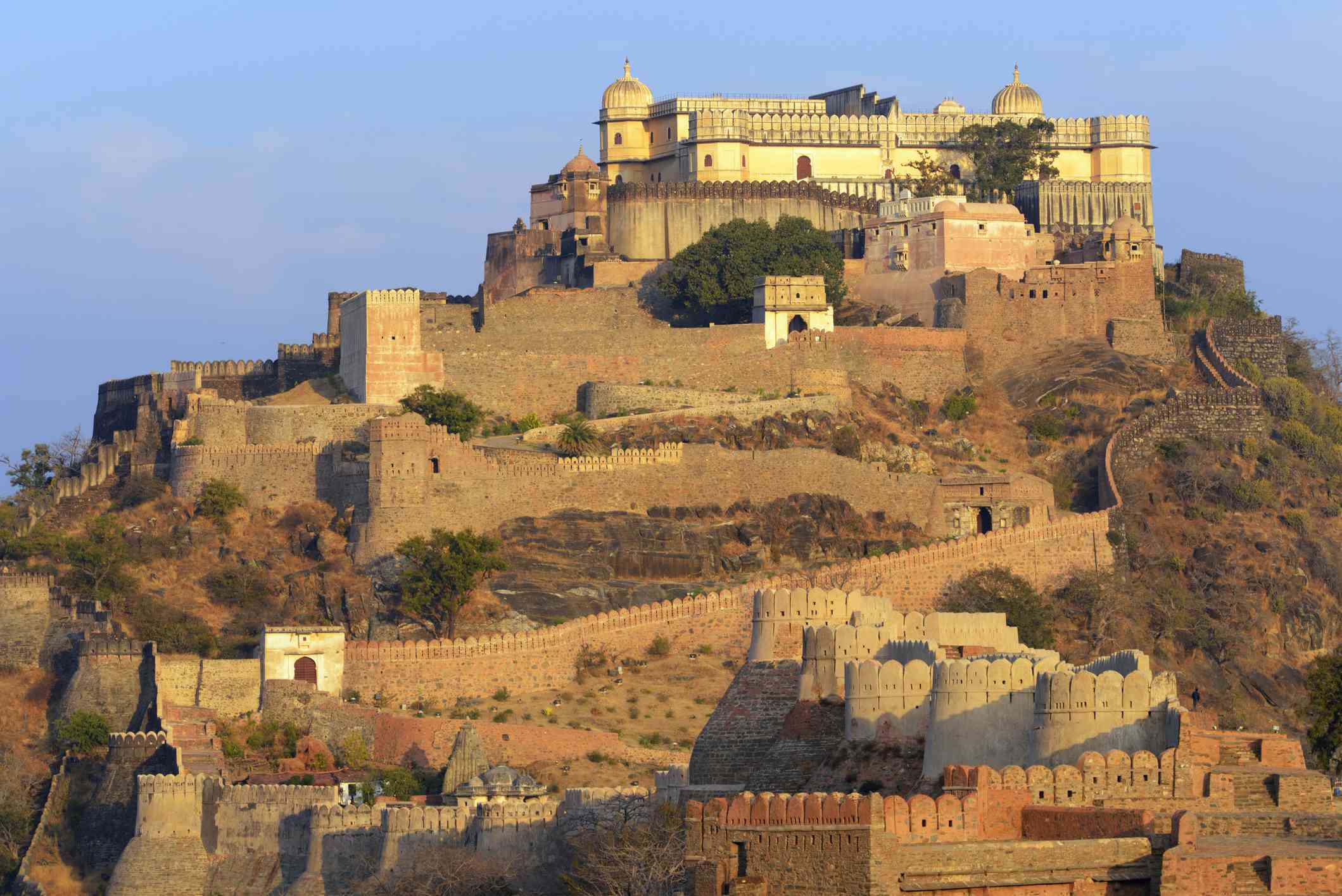 Holiday Package
Day 1: Udaipur – Kumbhalgarh (approx 84kms/ 2hrs)
Arrival at Udaipur and proceed to Kumbhalgarh, The fort which has made its mark in the history as the second largest wall after the Great Wall of China and was the birthplace of MaharanaPratap.
Famous for its magnificent monuments, royal chhatris and glorious palaces.
Overnight stay at the Hotel.
Day 2: Kumbhalgarh Sightseeing
After breakfast, explore the heritage of Kumbhalgarh Fort, which offers a superb bird's eye view of the surroundings. Kumbhalgarh Fort is surrounded by a majestic thick wall.
Overnight stay at the Hotel.
Day 3: Kumbhalgarh – Udaipur (approx 84kms/ 2hrs)
After breakfast, proceed towards Udaipur - famous as City of Lakes. Upon arrival , day is free at leisure and shopping.
Overnight stay at the Hotel.
Day 4: Udaipur – Chittorgarh (approx 110 kms/ 2 hrs)
After breakfast, visit:
Chittorgarh Fort, the largest fort in India and Asia and is symbol of bravery of Rajputs
Ranakumbha Palace where founder of Udaipur , MaharanaUdai Singh was born
MeeraMandir , was the home of famous bhakti poetess Meerabai
Vijay Stambha is the victory monument constructed by Mewar king to commemorate victory over Mahmud Khilji
Queen Padmini's Palace is located amidst water bodies, this is the place where Aladdin Khilji was permitted to see the mirror image of Queen Padmini.
Return to the hotel. Overnight stay at the Hotel.
Day 5: Udaipur City Tour
After breakfast, visit:
Eklingji & SaasBahu Temple, is one of the oldest temples in the Udaipur district. The highlight of this grand and magnificent temple is the 50-feet-high Shikhar.
Ahar museum, is a repository of antiques, sculptures and artifacts.Coins, earthen pots, terracotta toys, stone weights, animals' figures, balls and iron objects are also found inside the museum. The metal statue of Lord Buddha and image of God Surya are amongst the most notable exhibits here.
Pichola Lake, famous for its picturesque beauty and scenic surrounding
Karni Mata Temple, the temple has a large well- maintained area covering most part of the hillock. The panoramic view of Lakes, Palaces, whitewashed, closely placed houses, Gulab Bagh and all the area surrounding the hill is addictive. One can actually see the shades of water of Lake Pichola from here.
Return to the hotel. Overnight stay at the Hotel.
Day 6: Departure
After Breakfast, take the departure.