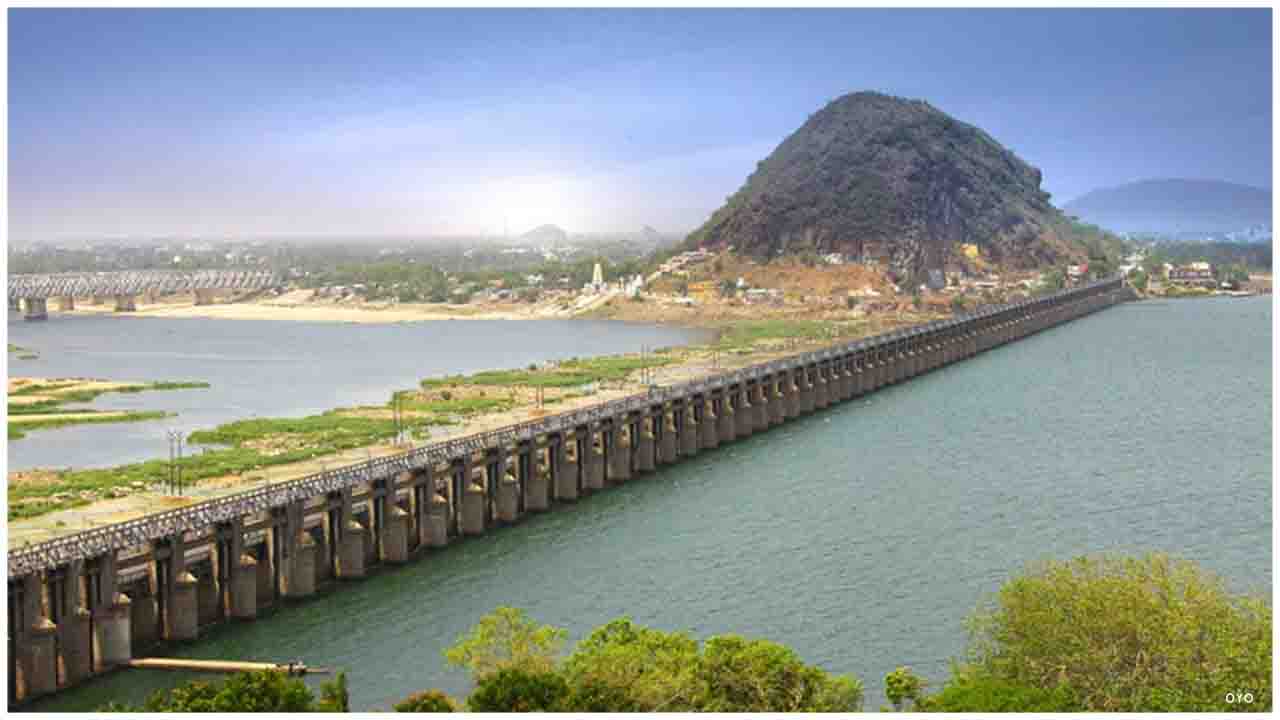 Holiday Package
Day 1 :Visakhapatnam city tour
On arrival at Vizag and transfer to the hotel. After breakfast, proceed for city tour in Vizag. Places:
Simhachalam, , is a Hindu temple situated on the Simhachalam Hill Range
RishikondaBeach,is widely known for its golden sands and tidy waves of Bay of Bengal.
KailasagiriHill,is the 40 feet tall statue of Shiva and Parvathi.
Submarine Museum, the museum houses the INS Kurusura that was constructed by Russians in the year 1969, reaching India in 1970.
RK Beach,the beach is beautiful will Dolphin Nose at the backdrop
Fishing Harbour,One of the most well-known ports of India, this fishing harbor provides views of the Bay of Bengal.
By evening return to hotel.Overnight stay at the hotel.
Day 2 : Visakhapatnam- Araku- Borracaves Tour
After Breakfast, early morning check out from the hotel, later departure to Araku. Enroute visit:
Tyda Rly Tunnels & Valley view points. On arrival proceed for sightseeing. Places:
Padmapuram Gragens,

Tribal Museum,
Enroute visit to Borra Caves:
Galikonda View Point,

Anantagiri coffee plantations
By evening transfer to Vizag. Overnight stay at Vizag.
Day 3: Visakhapatnam – Rajahmundry (approx 191 KM / 4 Hrs):
After early checkout from the hotel, then proceed to Rajmundry and check in to the hotel and then visit sightseeings:
Annavaram (SatyanarayanaSwamy Temple),is famous for the legend of continuous supply of food.
Samalakota (KumararamaBheemeswaraSwamy Temple), this place is regarded as holy by the devotees of Lord Shiva.
Pitapuram (KukkuteswaraSwamy Temple),It is considered to be one of the 18 Shakthipithas in India

Draksharamam (BheemeswaraRamam Temple),is one of the five PancharamaKshetras that are sacred to the Hindu god Shiva.
Overnight stay at Rajamundry
Day 4 :Rajamundry- Papikondalu- Rajamundry: (approx 122km / 4hrs)
After early check out from the hotel then dep to Papi Hills by Boat. At 9AM Boat will depart from PurushottapatnamRevu. After check in the boat, breakfast will be provided by boat people. Enroute visiting places:
Pattiseema, It is a beautiful spot and is famous for housing two temples within its limits. It is a popular spot among Indian filmmakers

GandiPochammagudi (Temple), Attack on the police station by Alluriseetheramaraju during of freedom fight in British Govt,

Papikondalu,is known for its green hills, dense forests and beautiful streams.

Perantalapalli& Some shooting spots.
By evening return to PurushottamRevu then transfer to hotel.Night halt at Rajamundry.
Day 5 :Rajamundry – Vijayawada (approx 158km / 3.5 hrs)
After breakfast, Check out from the hotel then departure to Amaravathi. On arrival you can visit to:
Amara RamamTemple,is one of the five PancharamaKshetras that are sacred to the Hindu god Shiva.
DhyanaBuddha Statue, The statue is 125 ft (38 m) tall and is situated on a 4.5-acre site on the banks of the Krishna river
Mangalagiri (PanakalaNarasimhaswamy Temple), This ancient town is most famous for the Sri Panakala Lakshmi NarasimhaSwamy Temple, dedicated to Lord Narasimha (half man-half lion)
In evening, proceed for departure.