Explore Shekhawati
2 Nights/ 3 Days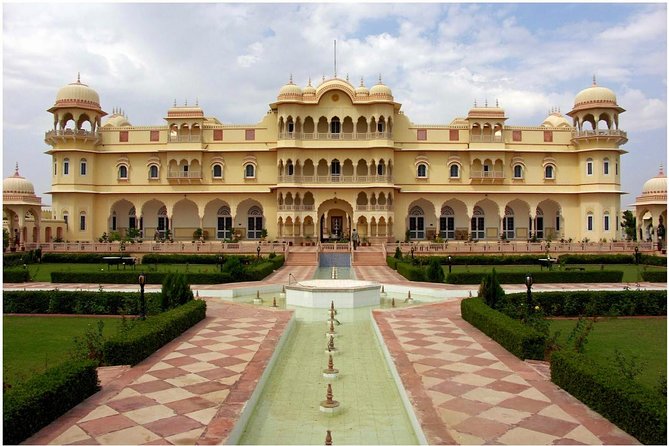 Holiday Package
Day 1: Arrival in Shekhawati
On arrival in Mandawa, check in to the hotel and proceed to visit:
Mandawa Fort, is a beautiful palace turned hotel- standing tall and proud as a testimony to the charming and colourful city of Mandawa
Haveli tour- there are stories and there is art to appreciate.Explore,Hanuman Prasad Goenka Haveli, GulabRaiLadia Haveli,Murmuria Haveli.
In afternoon head towards Nawalgarh (approx..30 kms / 60-90 min.), a small town almost at the very centre of the Shekhawati region visit:
Nawalgarh Fort, Nawalgarh is best known for its fresco and havelis; it is famous as the Golden City of Rajasthan
RoopNiwas Palace, it is a cherished memory of the past era of royalty
AnandiLalPodar Haveli, it is one of the Nawalgarh's most beautiful and regal creations.
Return back to the Mandawa and overnight stay at the hotel.
Day 2: Fatehpur Town Sightseeings (approx..25 kms / 60 minutes)
After an early breakfast, drive to Fatehpur town of Shekhawati region Fatehpur is famous for grand havelis with frescos, which is speciality of the Shekhawati region. A number of Bawdis are also centres of attraction here.
Nadine Le Prince Haveli, this place is a treat. With beautiful fresco craft predominantly in the shade of blue, Nadine holds art exhibitions showcasing brilliant pieces of contemporary and modern art.
The JagannathSinghania Haveli, is widely known for the artistic paintings and mesmerising sculptures built during the British reign. It has a Baithak which is a five-door room, built primarily for formal proceedings.
Dholi Sati Dadi Mandir, One of the most prominent temple in India dedicated to Sati, this temple sees pilgrims coming from all over the country.
The DwarkadheeshTemple, it is popularly known as 'Asharam Temple' was built in the 19th century by the sons of Seth AsharamJiPoddar in memory of their father. The murals of this temple are representative of the famous Shekhawati wall paintings also known as 'Open Air Art Gallery.
Day 3: Departure
After Breakfast, check out from the hotel and proceed for departure.