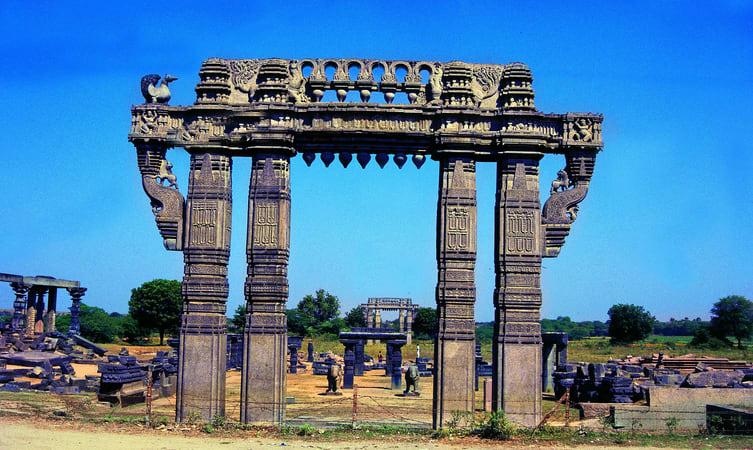 Holiday Package
Day 1: Arrival in Hyderabad
Arrive at Hyderabad, and then proceed for check in to the hotel, evening is free for local market and back to the hotel and overnight stay in the hotel.
Day 2: Hyderabad local sightseeing
After breakfast, proceed for local sightseeing's:
Charminar, also referred as the 'Arc de Triomphe of the East', Charminar is adorned with four towers in each corner. The minarets on each side, is of 48.7 m height, each with four storeys. Chaminar has a small mosque as well on the top floor.
Chowmahalla Palace, built by Qutub Shahi Kings, this fort presents an impressive structure, with eight gates and 87 bastions.
Salar Jung Museum,
Lumbini Park, has been named after birthplace of Lord Buddha. The giant clock designed with varied kinds of captivating flowering plants, which you see at the entrance is one of the prime attractions of the park. The musical fountain and the laser show here mustn't be missed.
Overnight stay at the hotel.
Day 3: Hyderabad local sightseeing
After breakfast, proceed for local sightseeing's:
Qutub Shahi Tombs, consist of the tombs of 7 Qutub Shahi rulers, these are known to be one of the oldest heritage sites of Hyderabad. Presenting a combination of Persian and Indian architecture, these tombs were built by the Qutub Shahis. Later in 19th century, these were renovated by Salar Jung III, Mir Yousuf Ali Khan.
AP State Museum, located within Public Gardens is the oldest museum in Hyderabad. With very good collection, it is one of the important museums in the state.
Birla Temple, Birla Mandir is a magnificent marble temple dedicated to Lord Venkateshwara. The temple stands on 280 feet high hillocks called Kala Pahad & Naubat Pahad in the center of Hyderabad city.
Golkonda / Golconda Fort, is a massive fortress whose ruins stand proudly even today displaying the glory of its rich past and some untold sagas of the city's history. It is reputed for being the area where once, the mighty Koh-I-Noor diamond was stored. In the evening, Golconda Fort comes to life with the light and sound show. Enjoy the same in the evening.
Overnight stay at the hotel.
Day 4: Hyderabad to Warrangal (approx..145kms/3hrs.) Warangal local sightseeing
After breakfast, check-out from the hotel and proceed to the Warangal and after arrival check in to the hotel and afterwards visit for local sightseeing:
Jain Temple – Kolanupaka, this temple is decorated with beautiful images of Tirthankaras and it's one of the important Jain pilgrimage sites in the country
Sri Someswara Temple – Kolanupaka, it is an ancient temple dedicated to Lord Shiva located in Kolanupaka village in Nalgonda District.
Thousand Pillar Temple, is one of the finest examples of Kakatiya architecture.
Warangal Fort, he historic Warangal Fort was built by Kakatiyas in 12th Century AD
Overnight stay at the hotel in warangal.
Day 5: Warangal local sightseeing
After breakfast, Check out from the hotel and proceed for local sightseeing's: